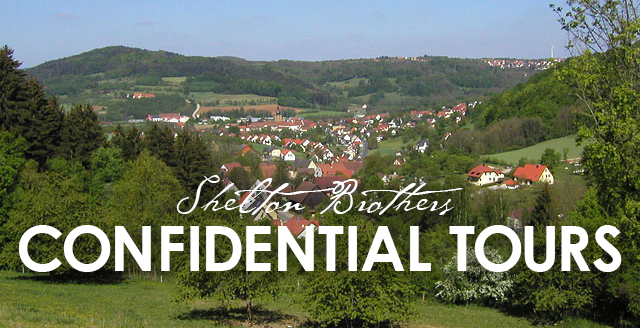 What is SHELTON BROTHERS CONFIDENTIAL BEER TOURS?
After more than twenty years of offering our American countrymen the experience of tasting the best artisanal beers of Europe, Asia, Oceania, & South America right in their own dens, or on their porches, or at their local watering holes, the Shelton Brothers now embark on our second lives' dream: to bring our countrymen to the source. And offer a beer tour experience, unlike any other.
We've always madly loved travelling–especially when it has involved "discovering" beers that inspired us. And our greatest satisfaction has been in meeting, befriending, and finally supporting the creators of those beers.
We have for two decades attempted to pass along a hint of these very personal feelings and experiences to our customers, by hauling a few hard-earned cases or kegs back to our own shores and spreading them around as much as possible. Admittedly, we have also enjoyed our semi-privileged access–to the brewery secrets, the unknown cellars, the experimental batches, and most especially, the company of the brewers themselves. But in the end, you the customers are the ones that keep us all going. And now we want you to experience in person what we have thoroughly enjoyed being privy to all these years.
Or at least some of it…
Welcome to the beer tour that takes you where others don't: Shelton Brothers Confidential Beer Tours.
---
OUR TOURS