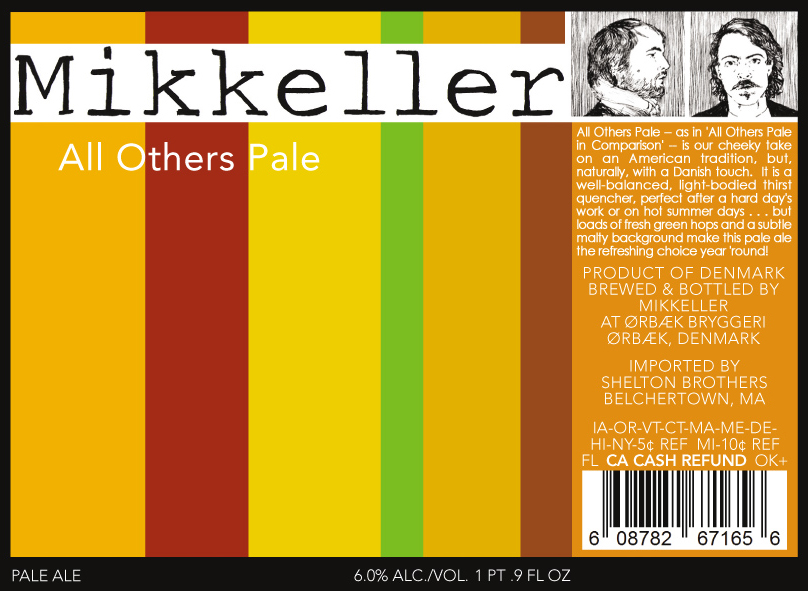 Mikkeller All Others Pale
As in "all others pale in comparison."
Or as Mikkeller writes: "a pale ale with a little more of everything." A light, drinkable, elegant beer that is, like all Mikkeller beers, extremely well balanced. What sets this one apart is its low alcohol content. At only 6% ABV, it is a much lighter drink than most of this Danish brewer's other beers.
But don't let that fool you. This pale outshines all others in flavor.
Made with Maris Otter, Pale, Munich, Carapils, and Caramunich malts and
Simcoe, Centennial, Amarillo, and Nugget hops.
Style:
Pale Ale
ABV:
6.0%
Packaging:
500 ml bottles
Other Beers by