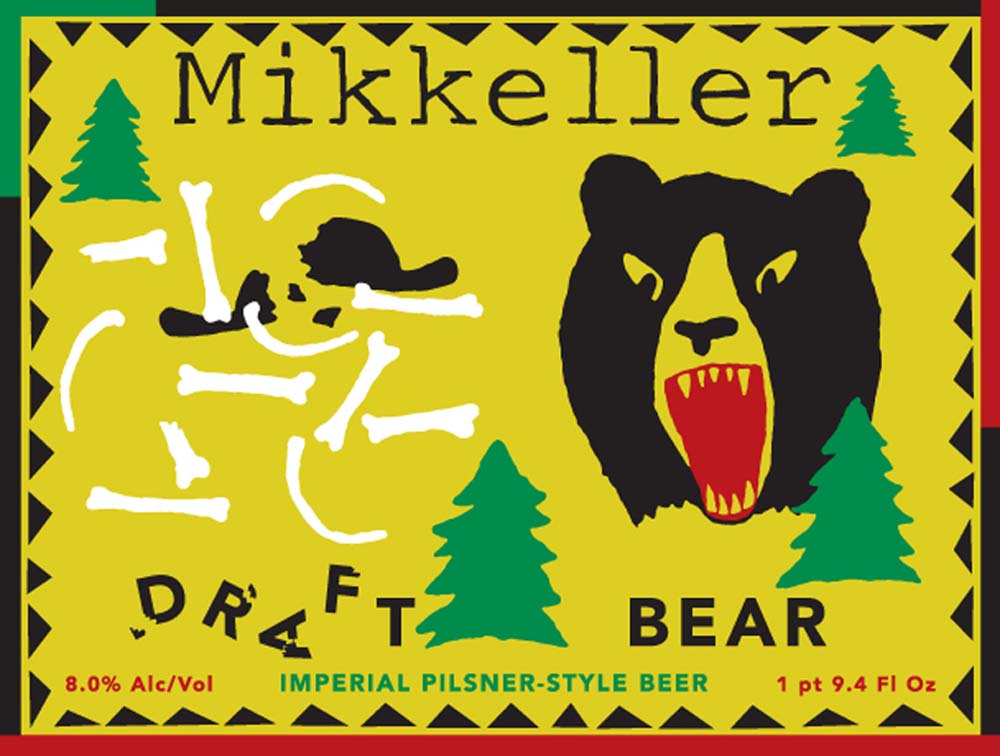 Mikkeller Draft Bear
From Mikkeller's website:
"A Danish pilsner is typically characterized by an alcohol content of 4,6% vol., piss-yellow colour and a sexless, slightly bitter taste. But it doesn't have to be like this…! Draft Bear is Mikkeller's interpretation of a 'pilsner', heavyweight-style. With its powerful hop notes, high alcohol content and lovely golden appearance, the only reference to the pilsner style is the clean taste of the lager yeast.
Ingredients :
Water, malts (pils, carapils and amber), light candy sugar, hops (amarillo and cascade) and lager yeast."
Style:
Imperial Pilsener
ABV:
8.0%
Packaging:
750 ml cork-finished bottles
Other Beers by