England
British beer is boring! British beer doesn't sell in the US. British beer is dead. Doctor Who is lame.
I'm sorry, I'm afraid I have to respectfully disagree. England is one of the greatest brewing nations in the world! Walk into almost any craft brewery in the United States and you will see some iteration of a British style beer. Look no further than the most popular craft style in America, the IPA. Where did that come from? Granted American brewers have taken it and turned it up to eleven, making it more brash and aggressive, and well… more American. But at its base is still its mellower and very British brother. So perhaps English beer is worth a closer look or another taste.
Let's start by dispelling some myths. Why is the beer served warm? I'm not going to get into that except to say that it's cellar temperature and that now you can actually taste the beer. Why is it flat? It's not. Traditional real ale does not use forced carbonation (Brits are too easygoing for that), but natural carbonation, giving it a nice head of tiny bubbles (no need to be brash, after all). And when you get a great glass, it is just about perfect. Now that that's out of the way, what is a classic English ale? This British staple is lower in alcohol — between 3.5% and 4.5%, with loads and loads of flavor. A beer that is perfect for drinking all night at your local pub. It should have a complex and broad malt flavor, which is what the English have been especially good at, because they tend to use traditional complex yeasts with multiple strains, as opposed to the typically clean, single-strain yeasts that many brewers use, to utterly boring effect in most cases. Some people seem convinced that complexity means strong alcohol flavors, or just huge hop additions. Neither of these are "complexity," properly understood. Ideally you'll also get some good balancing fresh hop flavors, and that's where too many British beers fall down. But there are plenty of good malty beers well-balanced with nice hopping nowadays. To me, the classic English hops are best for the purpose. They're more subtle, and to me more complex, than those startling but in the end rather overbearing if not brutal American honkers that are just too fruity and herbal, and always too "resiny" to be refreshing. Get a nice dollop of traditional Kentish hops — or newer varieties like Boadicea, Bramling Cross, perhaps even Challenger — and it's wonderfully bitter and flowery, which is way more refreshing than the fruity/herbal/resiny hops.
"What two ideas are more inseparable than beer and Britannia?" – Sydney Smith, British clergyman, 1934
Smith's statement is not an understatement. England's history and beer have been intertwined for thousands of years. Beer was there before the Celts, the Angles, and the Saxons. The symbol of beer, an ear of bearded barley, was featured on a British coin in the first century AD. The Roman legions in Britain were known to have bypassed their beloved wine in order to imbibe the local beer. It is mentioned by Chaucer, Shakespeare and in the epic poem Beowulf. Taverns, inns and pubs (some almost 1000 years old) became the cornerstone of British life: a place to meet, socialize, celebrate and most importantly drink ale. Beer has remained the drink of Britain into the 21st century.
In some ways the British and American beer scenes in the past century are similar. The British temperance movement of the early 20th century hurt business. While not resulting in prohibition, it did yield higher taxes, lower ABVs and restricted opening hours. This combined with the American Great Depression did major damage. After World War II, breweries began consolidating, which resulted in beers of lower quality and weaker flavor, as well as the arguable death of real ale. In the United States we have gotten used to the cheap, dumbed-down beers from these mega brewers, and have been told that "this is what British beer is supposed to be." Sound familiar?
And what of British beer now? In the 1970s CAMRA (the Campaign for Real Ale) was formed, and helped save real ale and traditional British brewers from extinction. And just like the Doctor, the British beer industry regenerated. Today there are still several Victorian era brewers producing fantastic traditional English ales the way they were at the turn of the twentieth century. Breweries like Adnams, Timothy Taylor and Wadworth are keeping this part of the British beer psyche alive. Since CAMRA's inception, many small brewers have popped up, making traditional, high quality real ale on a smaller, more personal scale.
Not convincing you?
The old school beers don't excite you?
I still disagree, but I've got something else for you. Now there is a new batch of young punks brewing in England. They are thinking outside the box, making exciting new beers. These guys have seen the walls broken down by craft brewers in America and Scandinavia – and decided that they wanted to get into the act too, but with a distinctly British slant. This is not your father's mild! Brewers like Magic Rock, Siren, Brodie's, Thornbridge, Buxton, Partizan, Brew By Numbers, and of course the Kernel have all started making names for themselves. And some of the best brewers from around the world have taken notice too, these British upstarts have collaborated with the likes of Mikkeller, De Molen, Fanø, Kissmeyer, Epic and Terrapin. If they are paying attention, shouldn't you?
"Blessings of your heart, you brew good ale." – William Shakespeare, Two Gentlemen of Verona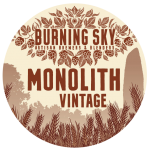 From the brewer: "This black beer special release of our black farmhouse beer lay almost forgotten for two years in oak. The result is an exceptionally funky and vinous beer, with enhanced acidity. Pair well with blue cheese and good people."
From This Country
Breweries
Meaderies & Cideries