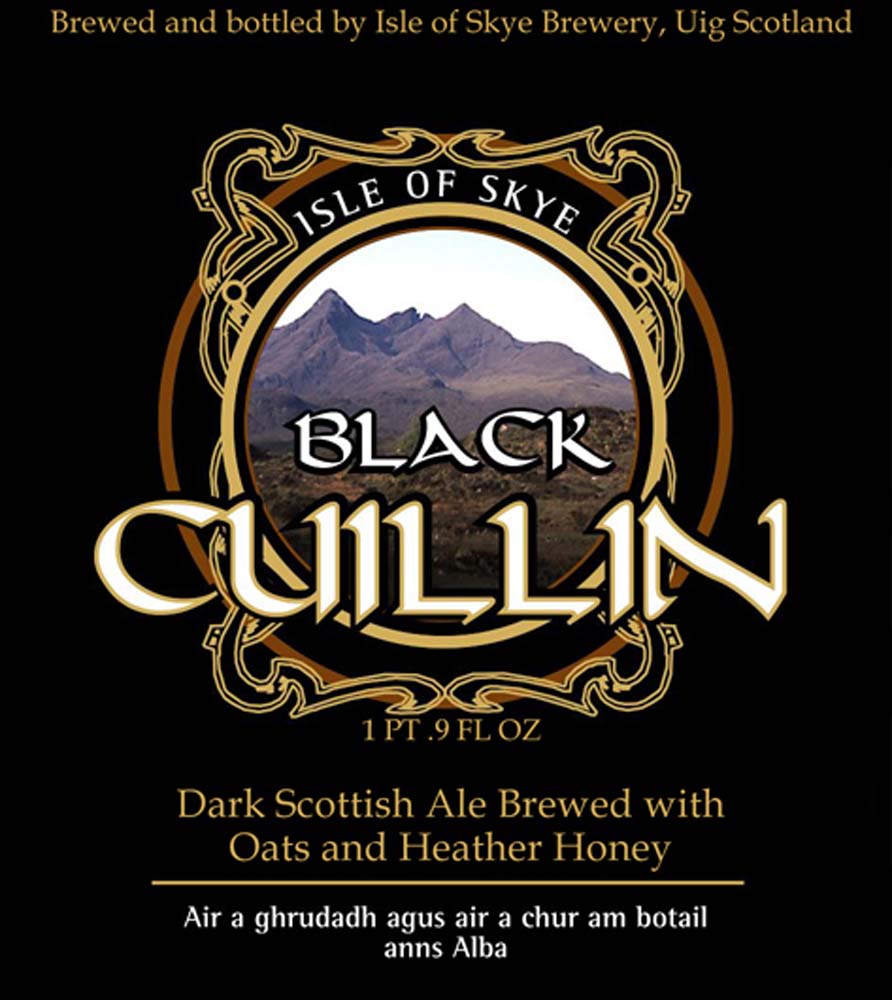 Isle of Skye Black Cuillin
From the brewery's website:
"A distinctive dark ale brewed with roast barley and rolled roast Scottish oatmeal, giving an almost stout-like bitterness, smoothed through the addition of pure Scottish heather honey. It is believed that this is the only ale, as distinct from stout, which uses rolled roast oatmeal."
Time for a little geography/geology lesson: the Cuillins are a range of jagged mountain peaks on the Isle of Skye. They have attracted climbers and hikers for over a century. The term Black Cuillin comes from the fact that the mountain are made up of volcanic rocks, which cause the dark color of the mountains.
Style:
Dark Ale
ABV:
4.5%
Packaging:
500ml bottles
Other Beers by