The Festival
What: The Festival 2018, presented by Shelton Brothers
When: October 19-20, 2018
Where: Denver Rock Drill – Denver, Colorado
Schedule:
Friday VIP Session: Friday, October 19, 3-5 p.m.
Session 1: Friday, October 19, 5-9 p.m.
Saturday VIP Session: Saturday, October 20, 1-3 p.m.
Session 2: Saturday, October 20, 3-7 p.m.
Tickets:
Tickets go on sale Friday July 20, 2018, at 10:00AM EDT.
VIP: There is a VIP ticket option for Friday, October 19, and one for Saturday, October 20. A VIP ticket will get you into the VIP session and the general session on that particular day only.
General Admission: There is one general admission session on Friday and one on Saturday.
*There are no all-weekend passes available this year —only single-day tickets. In order to attend both days, you'll buy one ticket for each day. This will cut down on time spent queuing up in the right line, getting tickets scanned, being wristbanded, etc.
Pricing:
VIP Friday (Friday VIP + Friday GA) $135
VIP Saturday (Saturday VIP + Saturday GA) $135
Friday General Admission Early Bird $65 (Full Price: $75)
Saturday General Admission Early Bird $65 (Full Price: $75)
Volunteer:
We're looking for volunteers for The Festival in Denver! If you volunteer for one session, you get to attend the other session for free! Click here for more details and to sign up:
Beer List:
About The Festival:
The world's greatest and smallest artisanal beer, cider, and mead makers will join us to meet festival attendees and share their stories and knowledge. You'd have to spend months and countless dollars for a chance to meet this many world-class brewers. We've saved you the trouble and the expense — they'll all be on hand personally to talk about their work and to pour for you. And many will be creating special brews specifically for the event — you won't be able to find them anywhere else!
Admission to the festival gets you our special-edition sample glass, plus the opportunity to meet the best beer and cider makers in the world. The cost of admission also goes to covering the costs of the festival, including bringing these incredible brewers in from all over the world.
Most of the producers listed will be on hand to talk about their creations. Never before have this many small-batch artisans been gathered together in one room — well, maybe at last year's festival.
The list of participating breweries is pending, but keep checking back. You can expect the very best local, domestic, and international producers. Here's what we poured last year.
About Shelton Brothers:
The world's best beers … imported by hand. There's no miracle to importing good beer – just hard work and a lot of travel. We generally seek out unmanipulated beer, looking primarily to small breweries with craftsmen taking seriously their passion for natural, traditionally made beverage.
Shelton Brothers Inc. is the only beer importer with these specific criteria for hand-selecting what we offer to our customers. We've turned down offers from large European breweries, and we'll do it again. We're only interested in bringing you the very best.
This year we're proud to be partnering with Rhizome Productions to put on The Festival: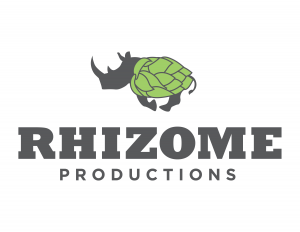 About Rhizome Productions:
Rhizome Productions is an event production company, based in Nashville, Tennessee. We conceive and produce craft beer, spirits & food events with a focus on education and passion for community.
Leveraging our ties to the culinary, brewing, and hospitality industries, we create events that bring aficionados closer to the masters of their craft. We operate 12-15 events per year in cities across the Southeast, including Nashville, Chattanooga, Atlanta, New Orleans, Charleston, and beyond. All Rhizome events are mutually beneficial, and since 2011 we have raised over a half a million dollars for local charities.
About BeerFests.com:
BeerFests.com is a ticketing and marketing company based out of Norwalk, CT. We offer the first and only ticketing service tailored for beer fests. Over 150 beer fest organizers trust and use our ticketing software nationwide. Our mission will always be to bring people together to enjoy craft beer and savor it with the folks who brew it.
Media:
Draft Magazine: "101 Beer Experiences: Hit the big fests"
Craft Beer & Brewing: "Best of the Fests"
"No beer fest you attend will ever be the same after you spend a session or two at craft-beer importer Shelton Brothers' The Festival. While the location rotates year-to-year, what doesn't change is the unprecedented, world-class lineup of brewers who attend […] You could spend thousands of dollars bartering, trading, and hunting down the incredible number of amazing beers served at The Festival, but a plane ticket, hotel room, and session ticket is much more cost effective."
LA Weekly: "5 Reasons the Shelton Bros. Festival Was the Best Thing to Happen to L.A. Beer"
LA Times: "Beer geeks show up in force for the Festival; here's what they tasted"
Craft Beer & Brewing: "Brewers Share Their Best At The Festival 2014"
Tampa Bay Times: "Tampa Bay area beer festivals — cheers, Hunahpu's Day — keep growing"
List of participating breweries

International
3 Fonteinen – Belgium
8 Wired – New Zealand
Amager Bryghus – Denmark
Au Baron – France
Bellwoods – Canada
Blaugies – Belgium
Boundary – Northern Ireland
Brew By Numbers – England
Brewfist – Italy
Brewski – Sweden
Burning Sky – England
Buxton – England
Cantillon – Belgium
Carakale – Jordan
La Choulette – France
Cloudwater – England
Cold Hand Winery – Denmark
De La Senne – Belgium
De Ranke – Belgium
Dieu Du Ciel – Canada
Dunham – Canada
Frederiksdal Kirsebærvin – Denmark
Freigeist Bierkultur – Germany
Fyne Ales Ltd – Scotland
Haandbryggeriet – Norway
Hércules – Mexico
Hopfenstark – Canada
Konrad – Czech Republic
Magic Rock – England
Mjödhamnen – Sweden
Montseny – Spain
Oedipus – Netherlands
Oppigårds – Sweden
Page 24 – France
Peckham's Cider – New Zealand
Põhjala – Estonia
Reichenbrander – Germany
Ritterguts – Germany
Sahtipaja – Sweden
Siren – England
La Sirène – Australia
Tilquin – Belgium
To Øl – Denmark
Toccalmatto – Italy
Tommie Sjef WIld Ales – The Netherlands
Trois Dames – Switzerland
Les Trois Mousquetaires – Canada
Two Metre Tall Farmhouse Ale & Cider – Australia
Weird Beard – England
Wildflower – Australia
United States
18th Street – Indiana
Against the Grain – Kentucky
American Solera – Oklahoma
Argus – Texas
Arizona Wilderness – Arizona
Artisan Beverage Cooperative – Massachusetts
Bagby – California
Beachwood BBQ & Brewing – California
Big Island Brewhaus – Hawaii
Black Project – Colorado
Blackberry Farm – Tennessee
Bluejacket – Washington DC
Brouwerij West – California
Burial Beer Co. – North Carolina
Cannonball Creek – Colorado
Casey Brewing & Blending – Colorado
Collective Brewing Project – Texas
Crooked Stave – Colorado
E9 – Washington
Fonta Flora – North Carolina
Frecon Cidery – Pennsylvania
De Garde – Oregon
Garden Path Fermentation – Washington
Green Bench – Florida
Grimm Artisan Ales – New York
Haykin Family Ciders – Colorado
Holy Mountain – Washington
Honest Weight – Massachusetts
Hourglass – Florida
Jackie O's – Ohio
Jester King – Texas
Jolly Pumpkin – Michigan
Kent Falls – Connecticut
Libertine – California
Meridian Hive – Texas
Monkish – California
Monnik – Kentucky
Mystic – Massachusetts
Oxbow – Maine
Roadhouse – Wyoming
Saint Somewhere – Florida
Sante Adairius Rustic Ales – California
Scratch – Illinois
Side Project – Missouri
Strange Roots Experimental Ales – Pennsylvania
Thin Man – New York
Tired Hands – Pennsylvania
Trillium – Massachusetts
TRVE – Colorado
The Veil – Virginia
Wayfinder – Oregon
Weld Werks – Colorado
West County Ciders – Massachusetts
Wolves and People – Oregon
Yazoo – Tennesssee