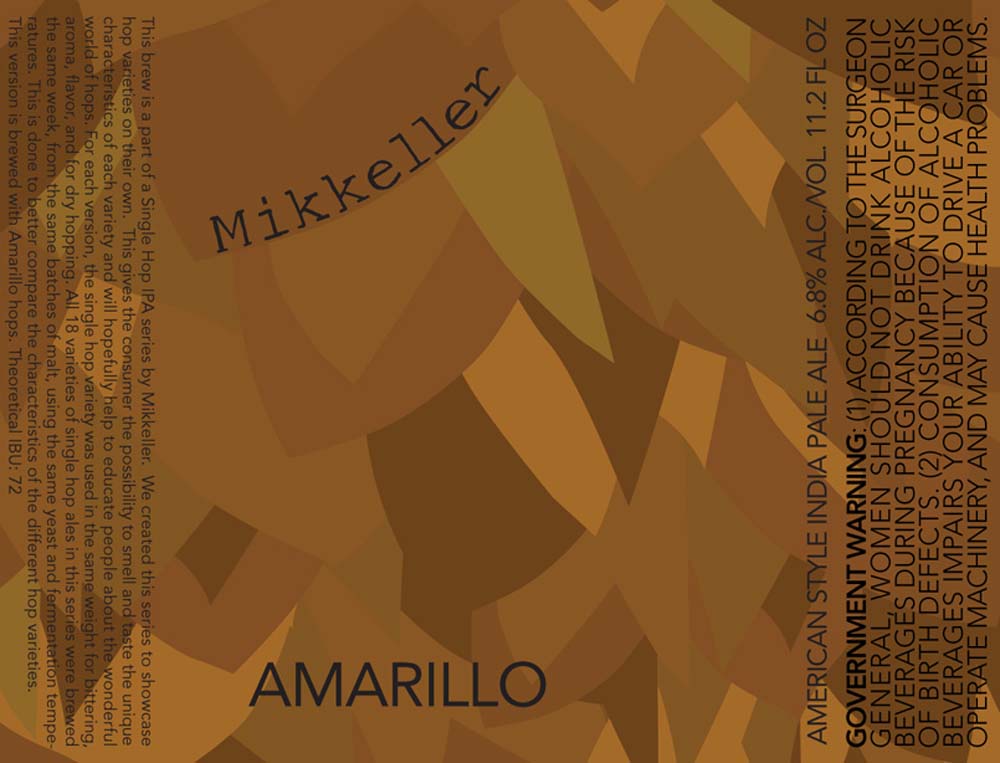 Mikkeller Single Hop Series Amarillo IPA
From the brewery's website:
Amarillo is a very popular American hops, which has gone from strength to strength all over the world. Plenty of floral aromas and pine needles and plenty of raw bitter taste. This Single Hop is a chance to taste Amarillo completely isolated from other hops.
Ingredients :
Water, malts (pilsner, cara-crystal and munich), hops (amarillo) and yeast.
Style:
Hoppy Beer
ABV:
6.9%
Packaging:
330ml bottles
Other Beers by