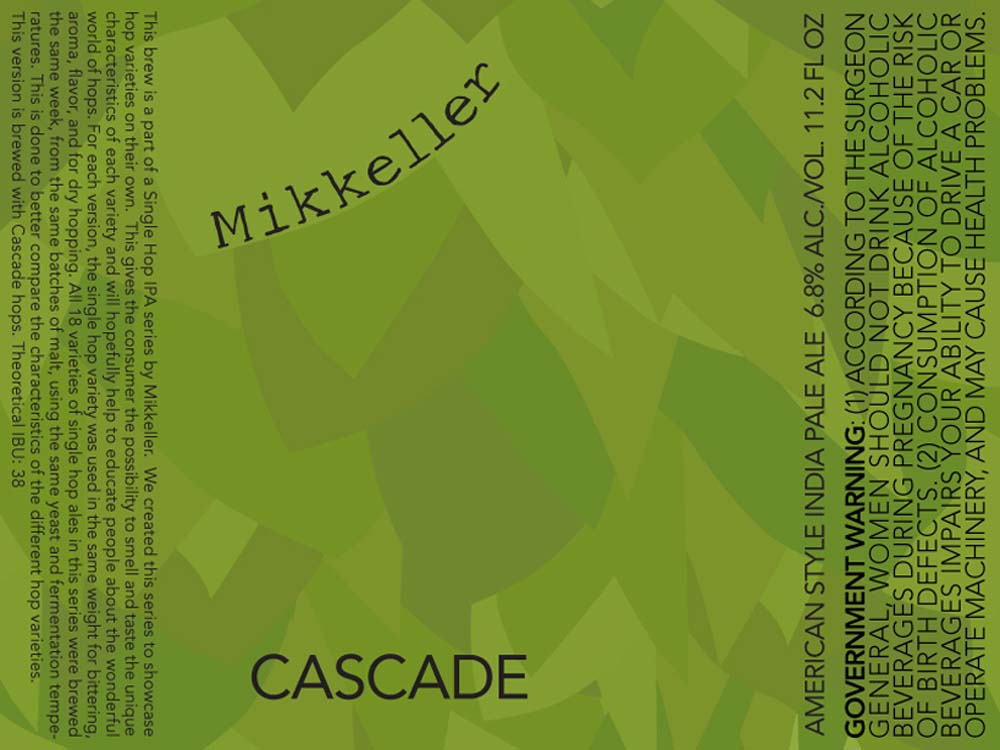 Mikkeller Single Hop Series Cascade IPA
The third in the series of single hop IPA's from Mikkeller, the Cascade is brewed with, you guessed it, the American classic: Cascade hops. The Cascade packs less of a punch than the previous two single hop IPAs, making for a well-balanced beer.
Ingredients :
Water, malts (pilsner, cara-crystal and munich), hops (cascade) and yeast.
Style:
Hoppy Beer
ABV:
6.9%
Packaging:
330 ml bottles
Other Beers by