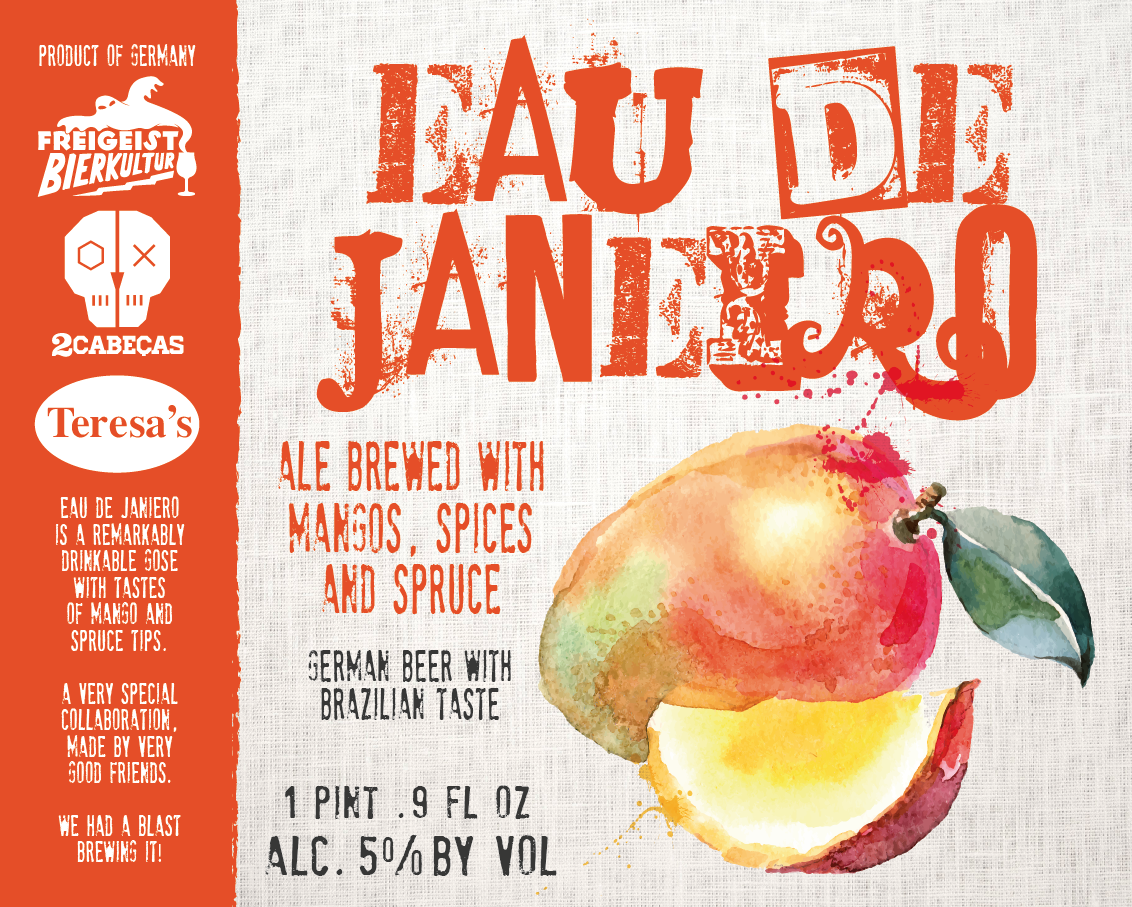 Freigeist Eau de Janeiro
Like the typical German tourist (but not, until recently, the typical German brewer) Freigeist finds much of its inspiration in the wonders to be discovered overseas. And as its refreshingly funky and sour ales have been as much of a hit in the land of mambo as they've been in the colder climes of the US northeast, it was only a matter of time before brewer Sebastian Sauer combined German tradition, Brazilian zest, and American geekiness in a very Old/New World collab, the Eau de Janeiro.
A triple-team effort with Rio's 2Cabeças and Pennsylvania's Teresa's Next Door, this gose has the requisite salt & coriander, but goes the extra mile/kilometer with the additions of spruce needles and mango! Truly a One World beer.
Style:
Gose
ABV:
5.00%
Packaging:
500ml bottles and 30L keg
Other Beers by Freigeist