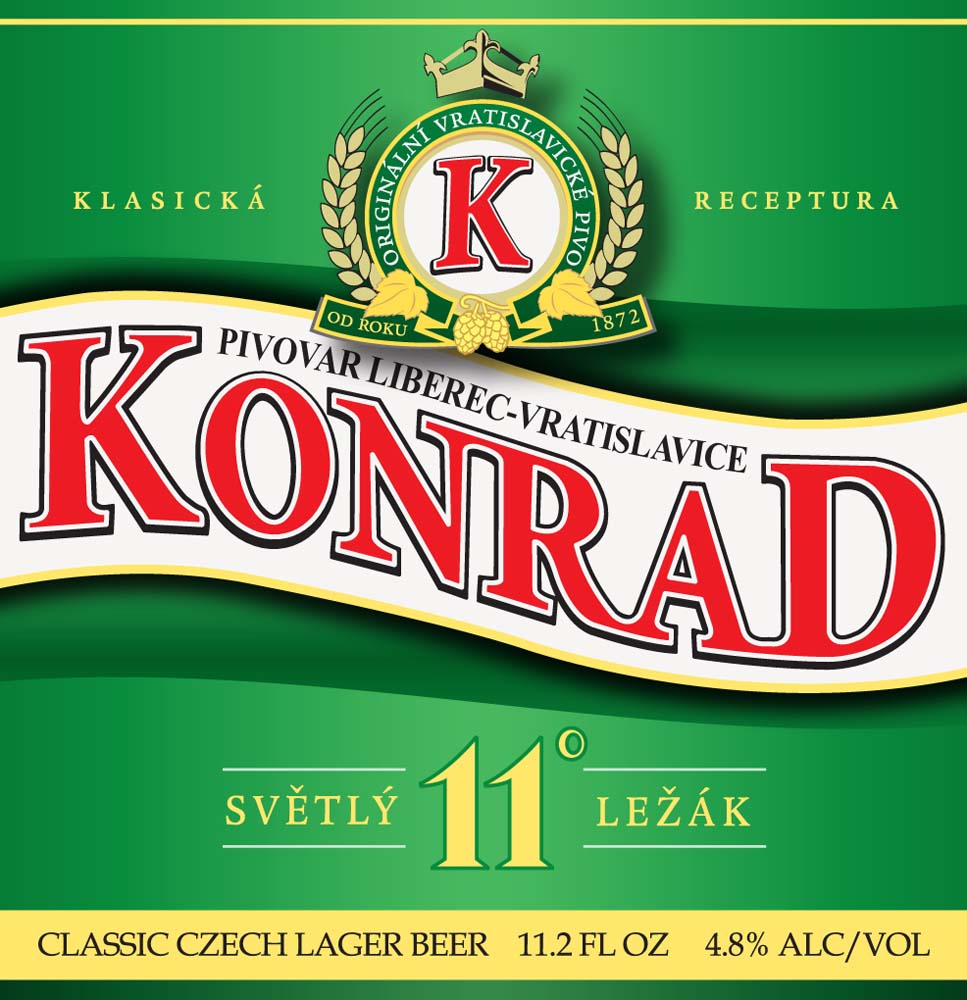 Konrad 11º
In the 1990's, scores of local Czech "pivovars" were shut down by mega international brewing corporations. Most were gone forever- dismantled or demolished. But In 2000, unemployed workers from the former Liberec Brewery in Northern Bohemia convinced investors to bring their once-proud factory back to life. Under the new brand name Konrad (honoring a 19th century brewer ) this reborn regional takes on the big boys by producing firmly traditional and well-crafted Czech lagers, made to the historical recipes with water from it's own wells, classic Zatec hops, and local barley.
Konrad 11º is the flagship beer, the classic session lager, and the one that originally turned us on to the brewery. Golden, full-bodied, and with that brilliant flowery Czech hop finish, this is beer you almost have to drink by the six-pack or liter!
*Czech beer names often consist of simply a number followed by the º sign, indicating the original gravity, not the alcohol percentage.
Style:
Lager
ABV:
4.8%
Packaging:
500ml bottles, 30L kegs
Other Beers by Pivo Konrad