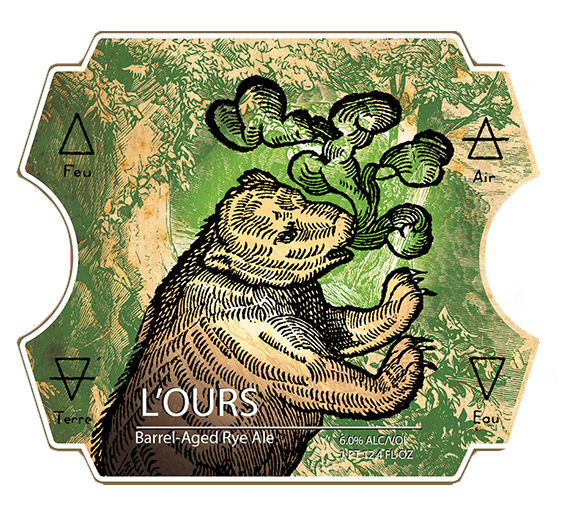 Le Trou du Diable l'Ours
With L'Ours ("The Bear"), the brewers at Trou du Diable propose an evolving concept: each blend will be unique, with the dominant flavors being sour or bitter or fruity.
The beer will always be a blend of 20% sour rye ale matured for two years in Banyuls wine barrels and 80% fresh saison. The nose, with its delicate notes of rancio and dried fruits, initially leads one to believe that we have created a sour beer. The flavor, however, immediately suggests a younger beer, slightly tart with a subtle wood character, all leading into a satisfying finish.
Style:
Sour Ale
ABV:
6.50%
Packaging:
750 ml bottles & 30L kegs
Other Beers by Le Trou du Diable