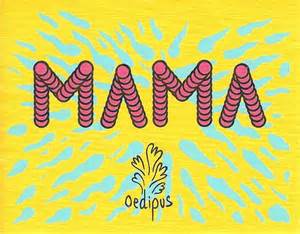 Oedipus Mama
From the brewer:
"Mama is our light and refreshing Pale Ale made with Centennial hops. A beer with which you can easily begin and end your day.
Although a Freudian connection jumps to mind, Mama has nothing to do with the Oedipus complex. Mama is our expression of a brew that is not complicated. Instead, she is very trustworthy, easy-going and reliable.
We developed Mama to showcase a low alcoholic beer (5% ABV) with tremendous flavor. This is a brew you come back to, time and again, just like your Mama.
Mama is dry, blond and has delicate aromas of citrus and lychee. Respectfully suitable for the assured 'lager drinker' – leaving the proverbial parental home for the first time – as well as the world weary adventurer who needs to fall into the loving arms of his or her Mama.
Mama was designed as a refreshing gateway beer to help people branch out, but without being overwhelming or too bitter. Mama is an American-style Pale Ale – which we think is about hops, but lighter and more easy-going than an IPA. Our Pale Ale (Mama) is hop-forward, but not aggressive, which makes it an easy-drinking session beer.
In addition to the bittering hops, we add multiple additions of Centennial hops – a classic, new world hop variety – at the end of the boil to give this beer a grapefruit-like flavor. A lot of hops are again added post-fermentation for aroma. We choose to highlight Centennial because it is one of our favorite hop varieties.
While being hop forward, Mama is the lightest, most easy-going beer in our hoppy beer spectrum: Mama (American-style Pale Ale) > Gaia (IPA) > Hosanna (DIPA). In comparison to our other hoppy beers, Mama has less focus on malts. We add just enough Pale Ale malts to ensure a 5% ABV.
We try to obtain a clean fermentation with an English Ale yeast strain, which adds a bit more body and fruity flavor to the beer. Given the lack of specialty malts, English Ale yeast helps contribute a sense of balance to the heavy hop bill."
Style:
Pale Ale
ABV:
5.00%
Packaging:
30L KeyKeg
Other Beers by Oedipus Brewing