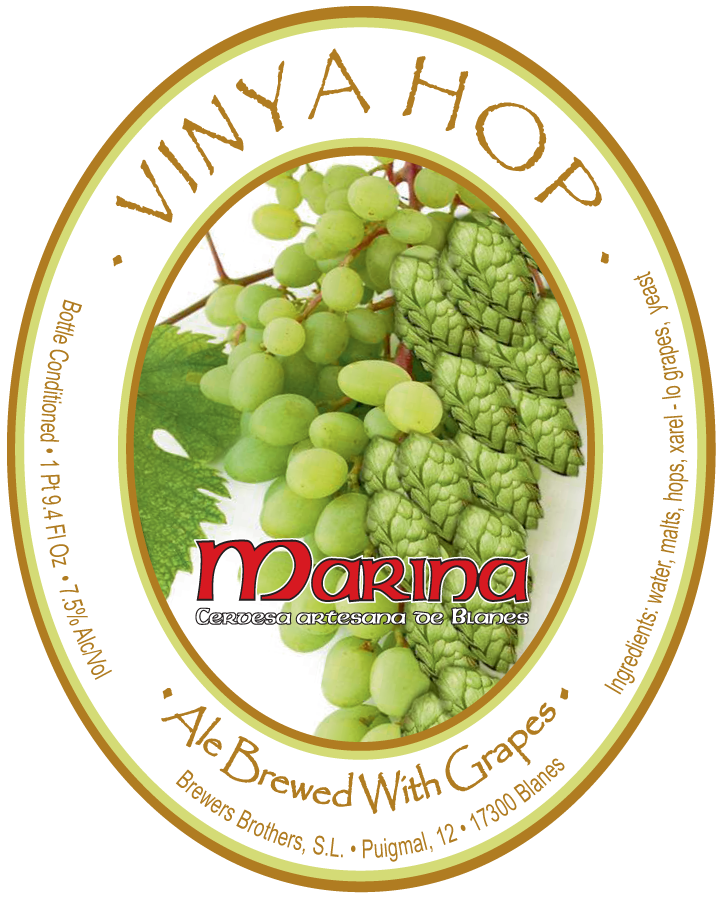 Cervesa Marina Vinya Hop
Vinya Hop is a beer/wine fusion. It's made by blending the wort with Xarel•lo grape must from a very small local grower. Xarel•lo is a grape that's used in many Catalan white wines and also used by many Cava (Catalan champagne) producers.
Vinya Hop is light and refreshing, even at 7.5%. The grape is very present and gives the beer a slightly acidic/sour character.
This beer is incredibly limited, so get it while you can!
Style:
Fruit Beer
ABV:
7.50%
Packaging:
30L kegs, 750ml bottles
Other Beers by Marina Cervesa Artesana