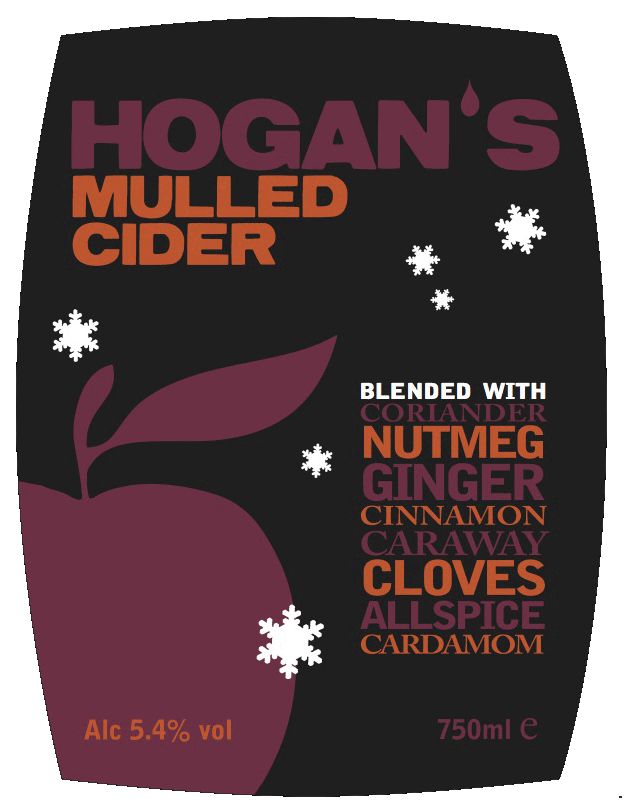 Hogan's Mulled Cider
Hogan's Mulled Cider, like all Hogan's ciders, is fermented from 100% English cider apples.  It is slightly sweetened, and blended with ginger, coriander, nutmeg, cinnamon, cloves, caraway, allspice, and cardamom — but it isn't one of those spiced ciders that tastes like you are sucking on a cinnamon stick.  The spices are nicely balanced by the tannins and acidity in the fruit.  Best served gently heated.
The perfect autumn and winter warmer.
ABV:
5.40%
Packaging:
bottles
Other Cider by Hogan's Cider