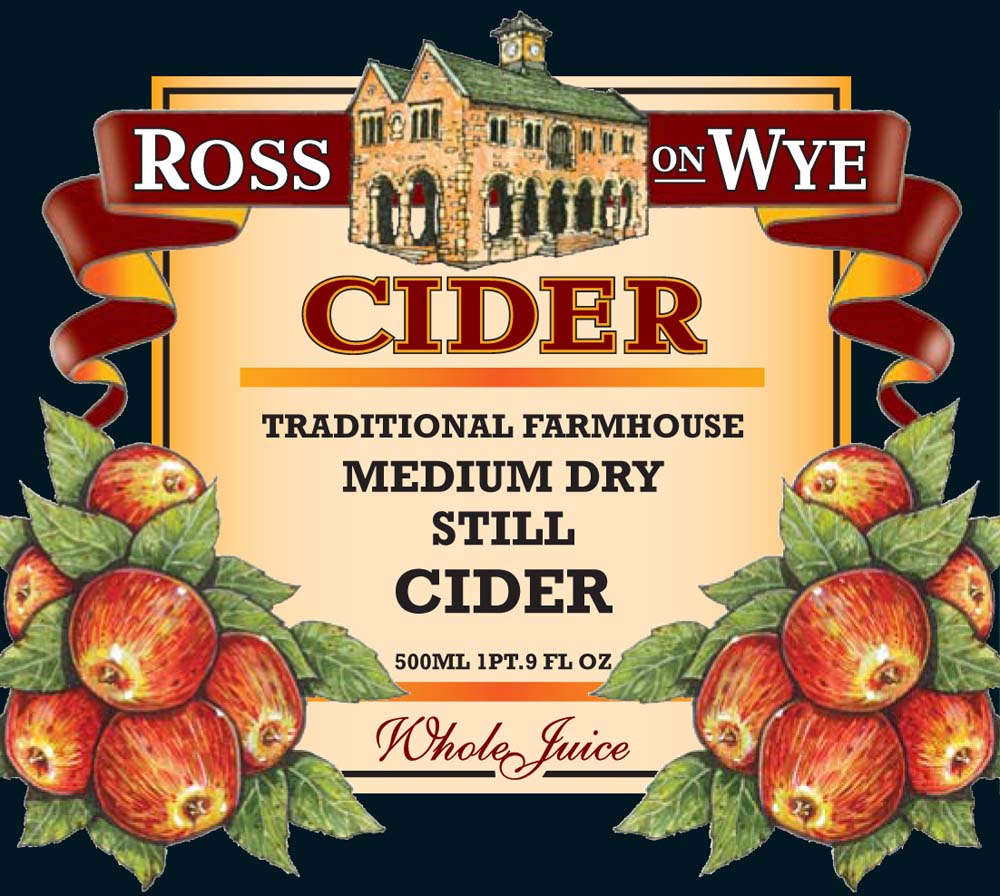 Ross-on-Wye Medium Dry Still
This Medium Still cider is a well-rounded, full-bodied, traditional English cider, that is still beginner friendly – heavy tannins can be a little off-putting when you first start drinking the stuff. While it's technically still, you'll find it has a slight effervescence that keeps it bright and leaves you wanting more. The fruit shines through, although in addition to the apple character, you'll also find flavors of stone fruit. It's a great place to start if you're looking to teach your palate about rustic English ciders, and it's a great place to continue if you are looking for a satisfying cider at any time of day.
We love Ross-on-Wye Cider and Perry, not just because they make exceptional cider, but also because their cidermaker, Mike Johnson, is one of the nicest people you'll meet. The Johnson family has been farming the same land for over 70 years, and growing apples for over 30. Ross-on-Wye is known for experimenting with a variety of barrels – rum, whiskey, brandy, etc – and have them packed into corners, filled with fermenting juice all over the cidery. All of their products are fermented in barrels with only naturally-occurring, wild yeasts.
ABV:
6%
Packaging:
500ml bottles
Other Cider by Ross-on-Wye Cider and Perry Co.