The Brothers Go Deutsch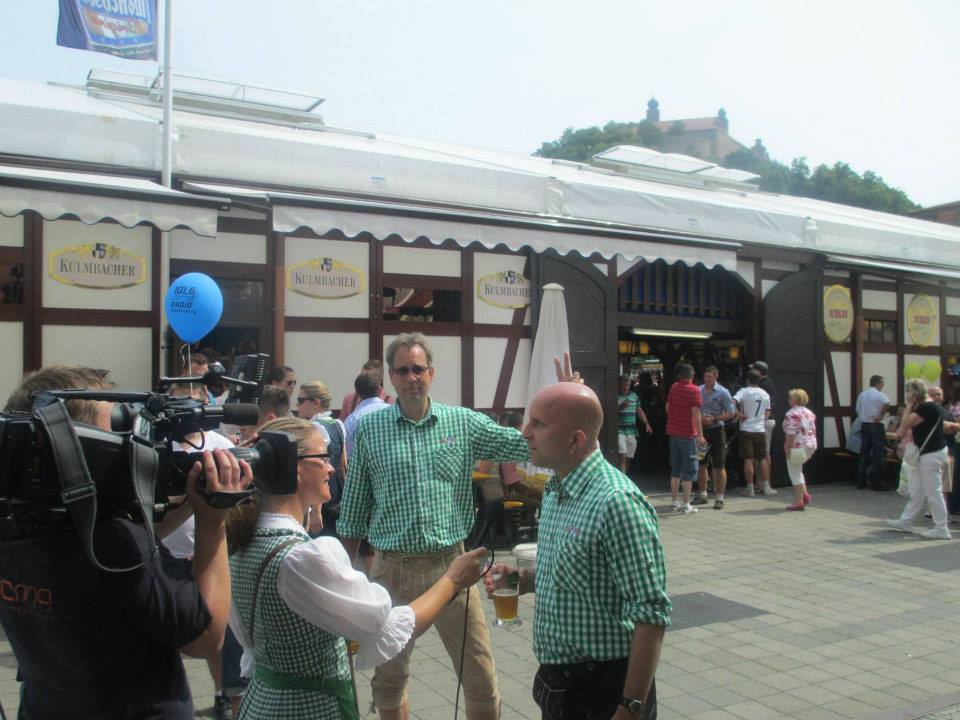 While nary a month goes by without a Shelton Brothers rep hitting the road in search of new beer frontiers, the process of discovering, contacting, visiting with, and signing on a new brewery doesn't  generally follow a specific timetable or season — it's pretty random. But for several years running, Brothers Dan and Joel have combined their traditional July trek to the Kulmbacher Bier Woche (Germany's third largest festival) with crucial "field work" — digging into the deep recesses of modern German brewing to find the best small producers of both super-traditional and cutting-edge Teutonic brew.
This summer saw the bros paying a rare visit to the former wasteland of Hamburg, where with a bit of effort they came across a handful of interesting offerings from local and regional producers, most very American-influenced. While the port city remains heavily dominated by the mainstream pilsner giants Holsten and Astra, more ambitious and flavorfully hopped gems were found in the new Altes Mädchen brewpub, and particularly at the beer bar Galopper des Jahres, which seemed to feature the city's best list.
Berlin, the next stop, had been the other major German city long lacking in distinctive beer, but a minor "craft" explosion has been taking place of late, and there are a handful of new-ish brewpubs cranking out high-quality hoppy ales and lagers, inspired in equal measure by traditional German pilsners and Yank IPAs. Most enticingly, Berliner Weisse is coming back on a small scale — a most welcome development.
All roads eventually lead south to Kulmbach, but a pre-fest stop was made in Neuzelle, in the eastern state of Brandenburg, for a tour of the picturesque klosterbrauerei there. Then followed the obligatory visits to the Franconian meccae Mahrs Bräu, Spezial, and Mönchsambacher. A special destination this summer was the village brewery in Schnaid, where mad-genius Andy Gänstaller is creating world-class new-school versions of traditional German lagers and ales. Look for those stateside in the next few months, along with a few surprises from the north.