The Spanish New Wave at The ChurchKey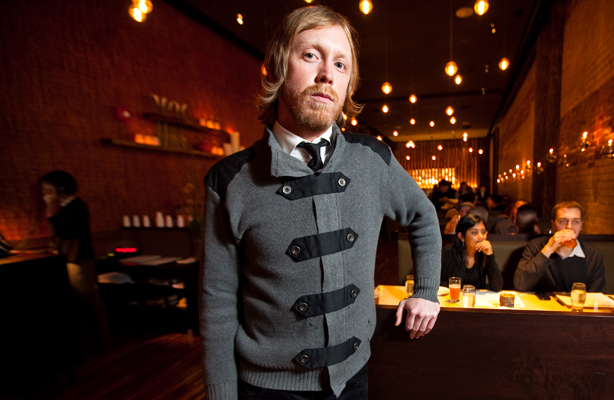 Tuesday, July 30th at the ChurchKey
6 PM
1337 14th St NW  Washington, DC 20005
Tel (202) 567-2576
The Spanish New Wave: 12 Special Brews from Naparbier, Guineu, Agullons & Montseny on
Draft!
Spain could currently be the most explosively bourgeoning craft beer scene around. While Scandinavia has been booming for some time, Italy continues to impress, and the brewers in Australia and New Zealand are becoming celebrated (along with their booming hop industry), Spain seemed to lie dormant for some time. But, in the past few years, the craft scene in Spain has experienced exponential growth, largely in Catalonia, centered around Barcelona. This growth has spread outward to the point where great craft-brewed ales and lagers are becoming available throughout the country…and–on Tuesday, July 30th–we are proud to showcase a host of outstanding draft beers from 4 brewers standing at the center of Spain's surging craft beer culture.
For the occasion, we're tapping kegs from three Catalan brewers, Agullons, Montseny & Guineu, as well as Naparbier, a brand-new brewery located south of Pamplona in Navarre. Speaking of Naparbier, they've sent some of their first USA-exported kegs down for the occasion, including The Beast 666 Barleywine and Hop Doom Imperial IPA! At the other end of the spectrum is the noted session hoppy ale, Guineu Riner (imminently delicious and a mere 2.5% abv), a classic English-inspired Bitter, Agullons Pura Pale Ale, and Montseny Negra, a traditional Dry Stout.
There is no admission fee for this event, and all Spanish Craft Drafts will be priced individually by the glass and in 4 oz. tasting pours.
The Spanish New Wave Draft List:
Naparbier 666 Barley Wine
Naparbier Hop Doom
Naparbier Janis Porter
Naparbier Sai Saison
Naparbier ZZ+ Amber
Agullons Pura Pale
Agullons Runa Brown Ale
Cervesera del Montseny Blat
Cervesera del Montseny Lupulus Iberian Ale
Cervesera del Montseny Negra Stout
Guineu Montserrat
Guineu Riner