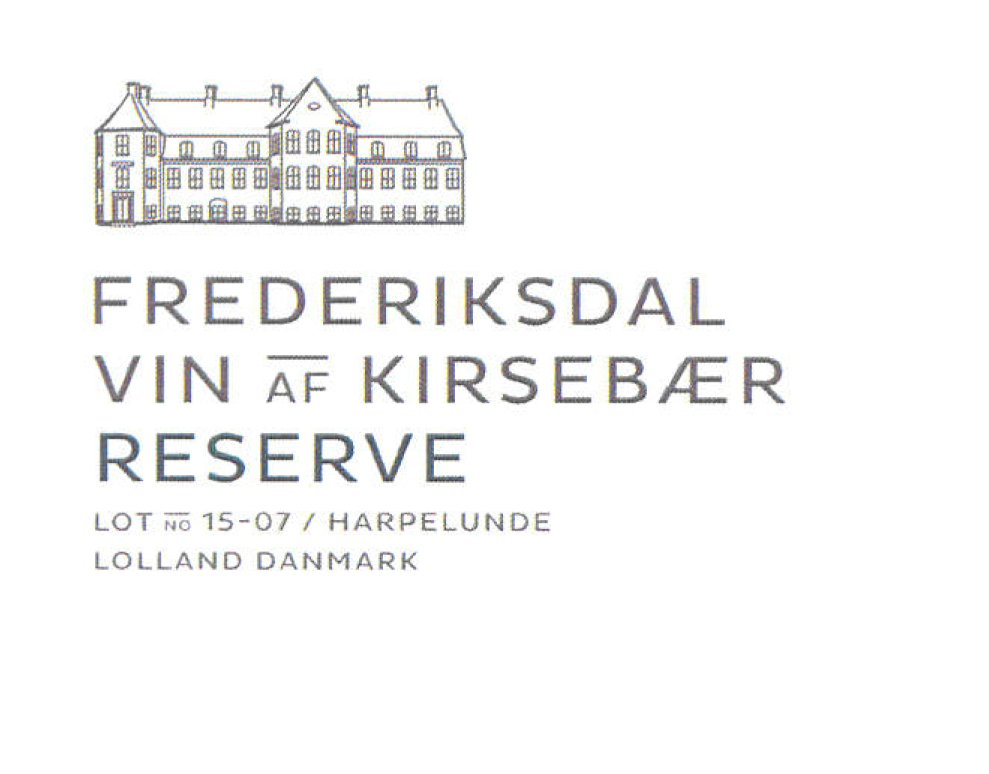 Frederiksdal Kirsebærvin Reserve
INTENSE AND COMPLEX
Our reserve wine is even more complex than our standard range. The wine is produced from the Stevnsbær sour cherries which are left to wild-ferment in open vats for a day after the harvest. The wild fermentation gives this wine a multitude of nuances.
AGED IN SMALL WOODEN BARRELS
An amalgamation of several vintages, our reserve wine is aged in small, 225-litre, French wooden barrels for up to 30 months. The wine's prolonged contact with the wood of the barrel imparts subtle coffee and chocolate notes to it. The wine is partly fortified with our own cherry distillate which brings in the subtle aromas of the wild cherry and wild raspberry to balance the flavour. The wine has a complexity and finesse to match a variety of savoury dishes. It is suitable for game, braised beef, sharp cheeses, pâtés and terrines. Also makes a delicious addition to any chocolate-based desserts. You can store our reserve wine in the cellar for many years. Once opened, it will retain its flavour and aroma for several months if left in a cool place. Decant this wine before serving.
ABV:
15.00%
Packaging:
500ml bottles
Other Wines by Frederiksdal Kirsebærvin