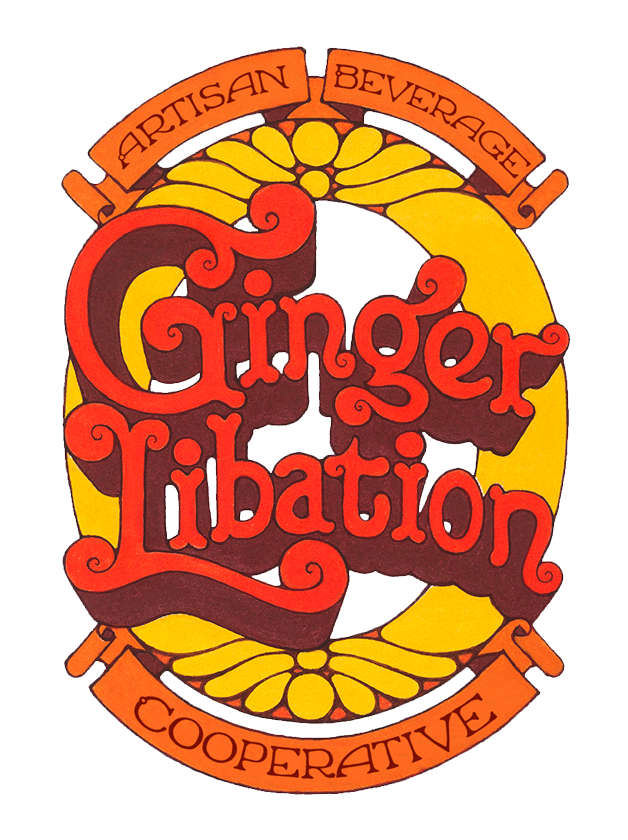 Ginger Libation
Ginger Libation is an effervescent, pre-prohibition style ginger beer with a pleasant sweetness and distinctive ginger zing!  Artisan Beverage Cooperative has been making this popular beverage since 2010!
Ginger Libation is brewed in the Jamaican tradition, like many ginger beers were prior to Prohibition. We use fresh, organic ginger root combined with organic pineapple, lemon, and lime juice and organic cane sugar. We ferment the mixture with a gluten-free yeast until it becomes the spicy, fruity, sweet, bubbly concoction that is Ginger Libation!  Drink it chilled or mix it into a Dark and Stormy — It's up to you!
Why is Ginger Libation in the wine section when it is a ginger beer? Ginger "beer" is a bit of a misnomer. Beer contains grain and true ginger beer does not. It is actually wine. Ginger wine is a confusing title as well because it drinks like a beer. A beverage this tasty and unique deserves it's own distinction: Ginger Libation!
Gluten-free. No sulfites added. Organic & Fair-trade Ingredients.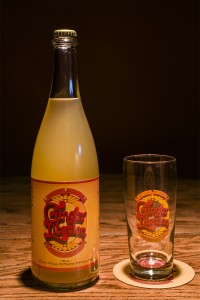 ABV:
9.00%
Packaging:
750 ml bottles
Other Wines by Artisan Beverage Coop