Winter (Beer) is coming…
We're nearing the end of the year 2016. And the Shelton Brothers are here to warn you that the darkest of days are soon to envelop us all…
No, this isn't another stop-Trump pitch — we're trying to sell some beer here. In particular, the rich, opaque, sometimes-blackish, malty, complex ales of winter. The kinds of hefty brews you just want to curl up with in front of a real or fake fireplace and savor, secure under your favorite blanket, while the outside world devolves into total blustery madness. Or alternately sip festively with good friends at your favorite bar, without a care in the world. Whatever your affiliations, we have your big ale needs well covered.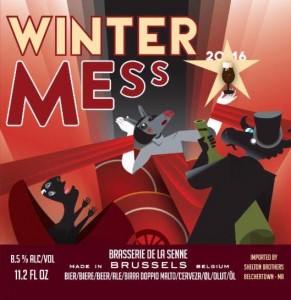 Two things are certain this winter: slushy streets and dirty politics.
And there's no better beer to wash it all down with than Brussels brewer De La Senne's new Winter Mess. A souped-up riff off the brewery's classic Xmas Zinnebir, this 8.5% Belgian strong ale packs enough malty, fruity, spicy, and bitter flavor to cure those winter blahs. To handle the DC blahs, just have another — De La Senne makes some of the most drinkable beers in the world.
Winter Mess is available in 330mL bottles and 30L kegs.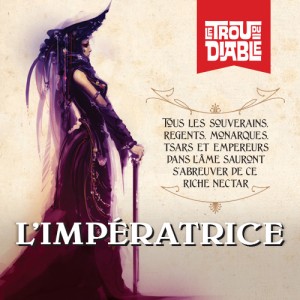 While it has been said that Mexico's not sending us their very best (beer), things couldn't be more different regarding our northern neighbor. And this winter, in exchange for all the new citizens we'll be offering them, the Canadians are sending us the very best of their best — Trou du Diable L'Impératrice.
This 9% imperial stout, aged in bourbon barrels, gives notes of roasted malt on a coffee, dark chocolate, and caramel background. Velvety, with plenty of alcohol warmth, this beer has the taste and feel of a fine spirit. Which should keep us all in fine spirits, just when we need them most.
L'Impératrice is available in 750mL bottles and 30L kegs.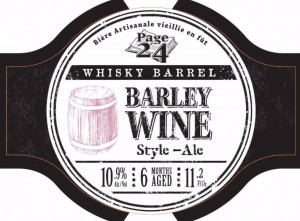 The French mightily helped us out last time we had a revolution, and they are once again kicking in big time.
Brasserie St. Germain/Page 24 sports a hefty arsenal of heavy hitters sure to fortify us Yanks this winter, including their 9.1% (but super-dry) Imperial Stout; their Cognac BA Imperial Stout, with its flavors of liquor, cocoa, and chocolate; and their Cognac BA Barleywine, at an even mightier 10.9%.
These strong ales may just be the greatest inspirational gift to our country since Lady Liberty.
St. Germain/Page 24 ales are available in 30L KeyKegs.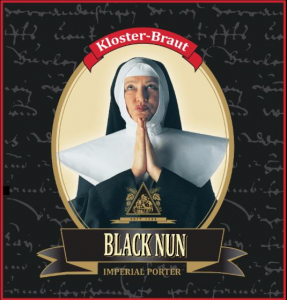 The Germans too are following America on Twitter as winter approaches, and they have chosen a different method of assistance: praying!
Klosterbrauerei Neuzelle has dispatched their quirky Black Nun on a mission to purify our souls (and palates) — this Imperial Porter eschews bitter divisiveness, offering instead a simple and soothing dark chocolate and very mildly roasty/licorice-like malty goodness. Its 8.1% ABV will, at least temporarily, wash away our winter angst.
Black Nun is available in 500mL bottles.