As American As Apple Cider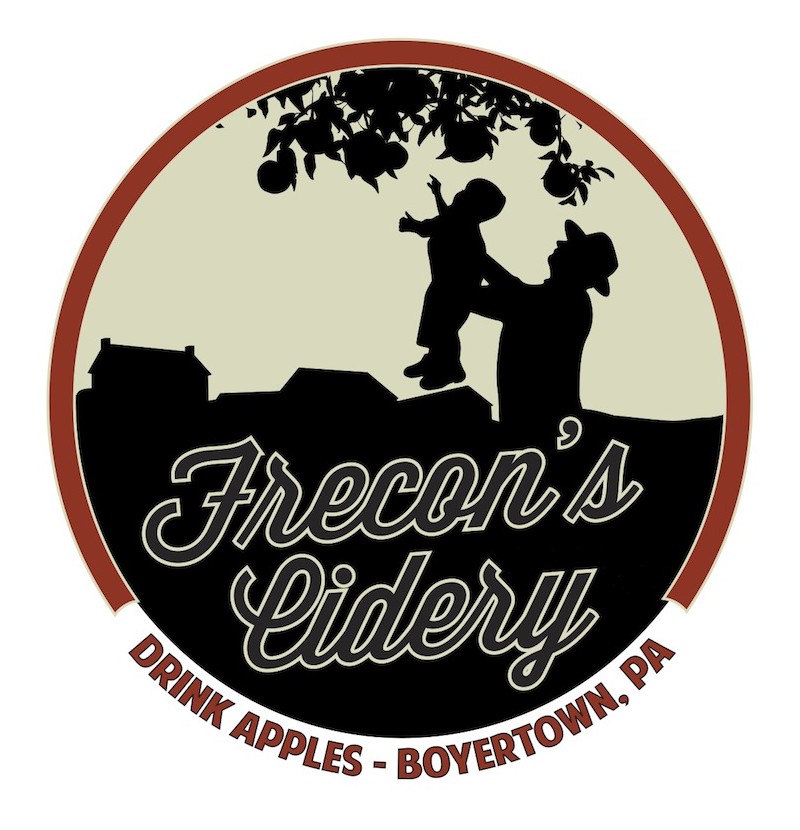 When the Founding Fathers came together to tackle tough issues (such as, "Our water is undrinkable — what the hell are we gonna do?"), they were able to put aside their many partisan squabbles and come up with a simple plan that was sensible, practical, creative, and even pleasurable — drink more hard cider!
These days, faced with arguably more complex challenges — like Twitter addiction, national anthem protests, and Russian cyber-geeks gone wild — our current crop of leaders are much more likely to bicker, complain, and connive than come up with serious solutions.
Enter Shelton Brothers, with a time-tested answer to all that ails this divided nation: Drink. More. Hard. Cider.
Details of our plan below.
Our newest cider producer, family-run Frecon's Cidery in Boyerstown, PA, grows a mix of heirloom dessert fruit and cider fruit, pressing and fermenting on site.
Their lightest everyday cider is the 5.5% Early Man, an estate blend of early-maturing heirloom McIntosh and Gravenstein, both from the original stock. While dry, it's also crisp, with a light fruitiness that "preserves those last remaining notes of summer." Like all Frecon everyday ciders, it's gluten-free. Hogshead is an 8.5% sparkling New England-style cider made with a blend of traditional crab apple, Stayman Winesap, and other classic and new cider apples. Fortified with brown sugar, it's matured on French and American Oak. Crabby Granny is Frecon's 10% cyser — a strong blend of traditional crab, Granny Smith, and Winesap, balanced with sweet dessert and aromatic apples. A tartness up front is followed by a smooth finish, courtesy of wildflower and clover honey. It's bottle-conditioned for a light effervescence.
Frecon's Cidery Hogshead, Crabby Granny, and Early Man are available in 20L kegs.
Frecon also offers three estate ciders. Apfelwein, with roots in Germany and Austria, follows a traditional blending strategy and recipe, combining both sharp and sweet categories of eating apple — Stayman-Winesap, Granny Smith, Fuji, and Delicious. The aromas come largely from a small percentage of Winter Banana apple. This 9% version of the style is made to be slightly off-dry, and served still.
The bottle-conditioned 6.5% Farmhouse Sour sparkling cider balances antique bitter sharps and sharps like Crab, Winesap, and York Imperial with sweets like Winter Banana, producing a very tart upfront profile with a light astringency. This wilder farmhouse-style fermentation combines Brettanomyces with an addition of Lactobacillus and is aged for over two years before bottling, resulting in a slightly funky and sour taste with hints of oak.
The single-varietal 8.5% Golden Russet is fermented from the apple of the same name. An early American colonial apple — derived from the even earlier Roxybury Russet — was selected for its all-around quality and high brix yield. This deceptively drinkable version offers autumnal aromas of honey and caramel, followed by big upfront earthy and grassy flavors and a long sharp dry finish.
Frecon's Cidery estate ciders are available in 750mL bottles.
---

Finnegan Cider from Lake Oswego, Oregon, uses only American, English, and French cider apples, and they grow and source locally. Having been crafted via unique techniques of slow primary fermentation, light oaking, and bottle fermentation, their ciders have a higher alcohol content than most, and that naturally complements the tannins, acid, and boldness of flavor typical of the varietals they use.
The 8.5% Finnegan Dry is indeed as dry a cider as you will find. Fermented to almost zero specific gravity, it has a distinctly French character, almost like a champagne. The 6.9% Finnegan Harvest Blend offers a bit of relative sweetness as well as more apple on the palate.
Finnegan ciders are available in 375mL bottles.
---
Canada's Les Vergers de la Colline has been a family-run cider company for nearly 100 years. They now offer up their Le Glacé, an ice cider made in the traditional way by freezing the apples in January, then freezing the juice again after pressing and siphoning off excess water. This concentrates the sugars and flavors prior to fermentation, and the result is an 8.5% golden, velvety cider with aromas of hazelnut and peach as well as flavors of apple, butterscotch, and vanilla.
Les Vergers de la Colline Le Glacé is available in 375mL bottles.
---

AEppelTreow Winery & Distillery, yet another family operation, is Wisconsin's premier artisanal cidery.
They're offering a new vintage of Blackbird Berry Cider, a semi-sweet with black currants and elderberries.
AEppelTreow Blackbird is available in 5-gallon kegs and 750mL bottles.
---
From just west of Shelton Brothers' own county, West County has been making commercial cider since 1984, a full 30 years before it was trendy.
Their 6.3% Cidre de Garde, made from several varieties of local apples, is wild-fermented, acidic, and tannic — with "some rough soul — and the dryness and tartness we thought of Spanish ciders" — but not nearly as austere as most Spanish or French ciders. The best of all worlds! And the 6.5% Heritage Blend is tannic and rich but "delicious rather than difficult."
West County ciders are available in 750mL bottles.