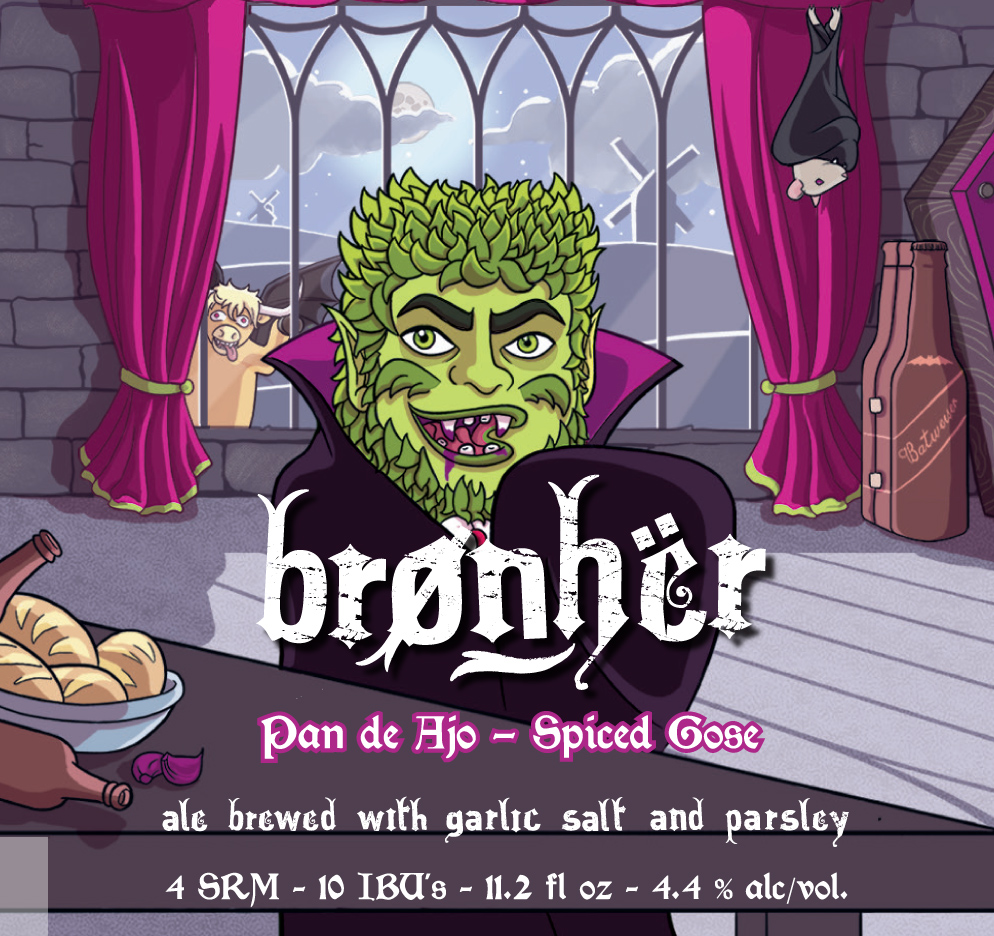 Brønhër Brew Pan de Ajo
"Pan de Ajo" is a traditional garlic bread in Spain. Now, thanks to a meeting of the Brønher and Shelton minds, it's also a Spanish gose.
The tiny village of Las Pedroñeras, in the Cuenca region of Castillian Spain, is called the "Garlic Capital," its Ajos Morados (purple garlic) considered to be the very finest in the world.  When we suggested to Cuenca-born brewer Rafa Hereza that Brønher create a very unique regional beer for the US market, the solution was obvious!
To the wheat and pilsner malt base, roasted malt, parsley, and mountains of that purple garlic are added to imitate the flavor of the local bread, while salt and citrusy, lemony hops impart that gose edge.
To quote the brewers, this is "a fight between salt, lemon, sourness, bitterness, garlic and parsley!"
Style:
Gose
ABV:
4.40%
Packaging:
30L kegs and 330ml bottles
Other Beers by Brønhër Brew