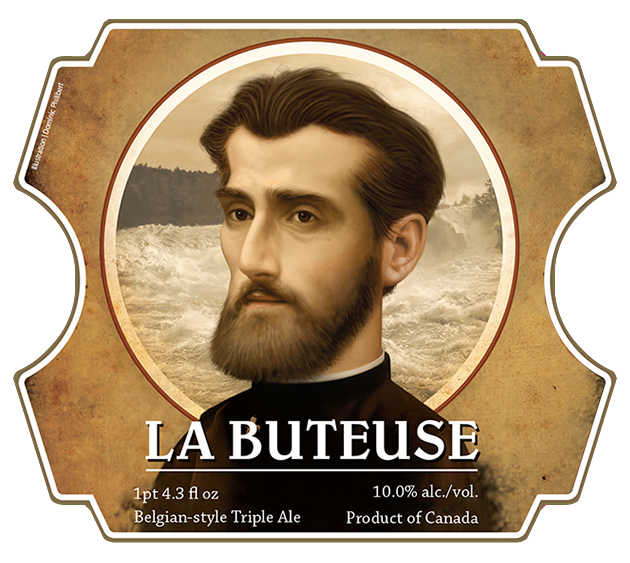 Le Trou du Diable La Buteuse
Inspired by Belgian-style triples, La Buteuse is an amber colored beer topped with a generous head featuring champagne-like bubbles. Exhilarating sweet malty aromas are complemented by an exotic spice fragrance provided by the yeast. A Belgian triple-inspired beer with a New World twist.
This beer pays tribute to Jesuit missionary Jacques Buteuse who was tragically sent down the Trou du Diable (Devil's Hole) in the year 1652 after being attacked by a troop of Iroquois.
Style:
Tripel
ABV:
10.00%
Packaging:
600 ml bottles & 30L kegs
Other Beers by Le Trou du Diable