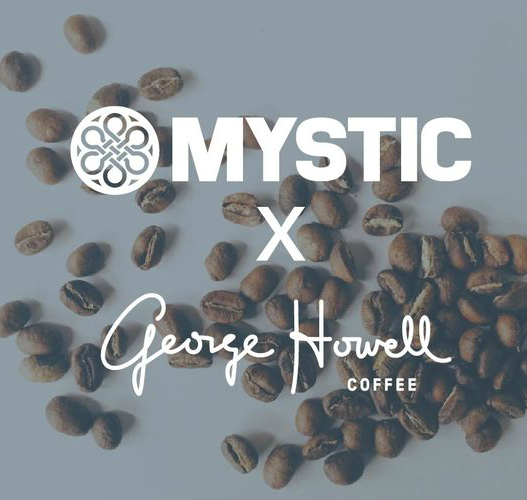 Mystic Reko
From the brewer:
"It's no secret that we're all fans of good coffee here at the brewery. Massachusetts has more coffee roasters than ever, all working to bring thoughtfully roasted, ethically sourced beans from around the world into our cups. We were recently fortunate enough to work with one of the state's best known contributors to this movement, George Howell Coffee.
George Howell's story began with his Harvard Square café, Coffee Connection. Here, Howell lead the charge through the 90s and came to exemplify the new move away from cheap, bitter roasts and toward unique flavors from around the world. During the latter part of the decade the café was acquired by Starbucks and George left to travel the world, working with the United Nations and the International Coffee organization to secure economic stability for coffee farmers around the world.
When we began planning a collaboration beer, we knew we didn't want to do the normal sort of coffee beer. There's no shortage of coffee porters and stouts on the market, which use the dark roasted malt's flavors to blend in with those of dark roasted coffee. This style is ideal for most coffee blends, but we wanted something different if we were going to work with Howell's more complex offerings. In the end we decided on a single origin from Ethiopia's Yirgacheffe region called Reko, named for the privately owned wet mill that produced it.
Reko is a unique coffee produced by small, independent farmers on plots that average less than two acres. They are legally forbidden from planting any new varieties of coffee, and so they grow a variety of heirloom varietals. One of these, called Kurume, is known for especially high ratings during blind cuppings.
At the private washing station, this mix of coffee varieties is purchased at prices set by the Ethiopia Commodity Exchange. The fruit is then skin-stripped and allowed to ferment for 36-48 hours depending on weather. Fruit is then washed in concrete channels with wooden rakes, sorted and dried on raised racks for 10-12 days.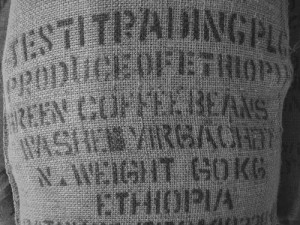 With bold flavors of apricot, candied lemon and watermelon, it was clear from the start that Reko had no place in a standard coffee stout. We sat down with Scott and Sal from George Howell to decide how best to approach the coffee. After long sessions of tasting, blending and experimenting, we decided that rather than incorporate coffee beans into a recipe we would blend our beer with their coffee.
We experimented with different ratios, and finally found a balance that we liked. We wanted the coffee and beer to work together, not compete for dominance. The final beer had both the bright, acidic flavor of Reko coffee and the floral, spicy flavors of our farmhouse ale. The next step was easier said than done, however. The blend required a solid amount of coffee, 155 gallons to be exact. The best approach, we decided, was to make the whole batch using our own brewhouse.
We spent the day grinding the Reko coffee and filling strainer bags, each of which were passed up the ladder and carefully lowered into hot water. Then, we sat back to wait.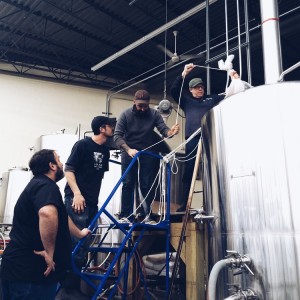 At last, we were finally ready. The coffee was blended into the beer, bottles and kegs were filled and sent off to naturally condition, and we all had a badly needed glass to celebrate."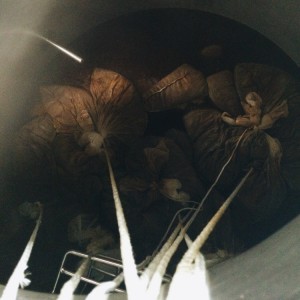 Style:
Saison
ABV:
5.70%
Packaging:
375 ml bottles
Other Beers by Mystic Brewery