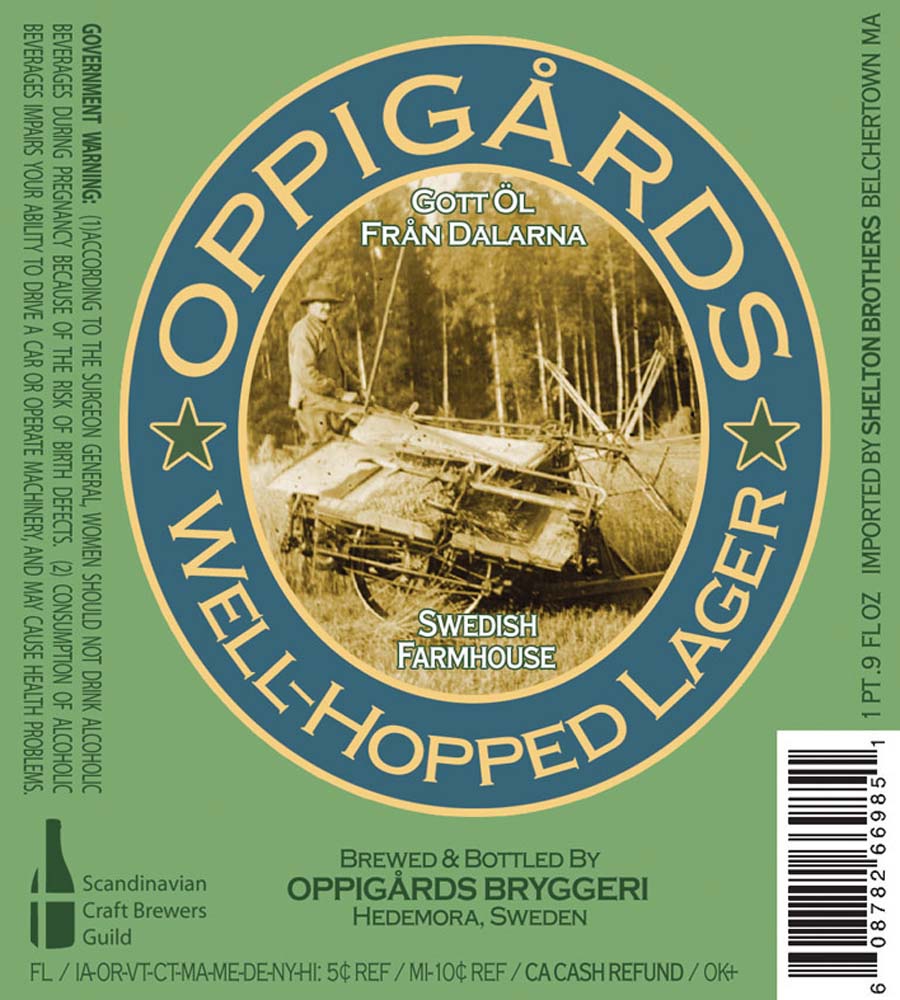 Oppigårds Well-Hopped Lager
Oppigårds Brewery is on the farmstead of the Falkeström family farm, in a tiny log building, built in 1696 and once used for flax-dressing. Bjorn Falkeström's great-grand father once used it as a farm smithy. Now, Bjorn uses it for brewing. On the back of the new brewhouse there is a malt crushing room. The crushed malt is then transferred to the brewhouse, where all Oppigårds beers are brewed. The brewery allows the farm to continue to provide a livelihood for the Falkeströms, as it has since the mid-1700s.
The Well-Hopped Lager uses English malts and a healthy dose of Saaz hops and is fermented at a low temperature (around 50F), which adds a clean malt flavor balanced by the characteristic floweriness of the Saaz hops. One of the greatest small batch lagers brewed anywhere.
Style:
Specialty Lager
ABV:
5.0%
Packaging:
500 ml bottles
Other Beers by Oppigårds