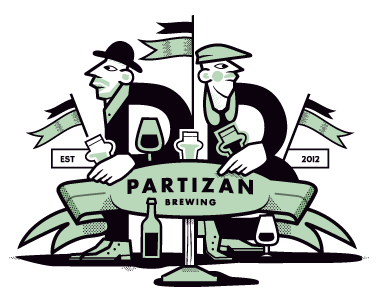 Partizan White Russian Imperial Stout
From the brewer:
"So i had dinner earlier this year with the very charming and inspiring Alex Kratena who we had worked with previously on the Negroni project, mostly to discuss a series of talks he's doing with P(our) targeted at professional bar peoples in the beer industry. It wasn't really the intention but we came up with quite a lot of exciting ideas for beers too which we will now be trying to brew over the course of the next year or so.
The first one was the White Russian Imperial Stout, quite obviously inspired by 'White Russian' cocktails and Russian export Imperial Stouts.
The recipe is very simple – a very traditional mix of Roasted, brown (similar roast profile to filter coffee beans) and pale malt with the addition of lactose for creaminess and coffee from our good friends at has-bean for well… coffee-ness."
Style:
Imperial Stout
ABV:
9.0%
Packaging:
30L key kegs
Other Beers by Partizan