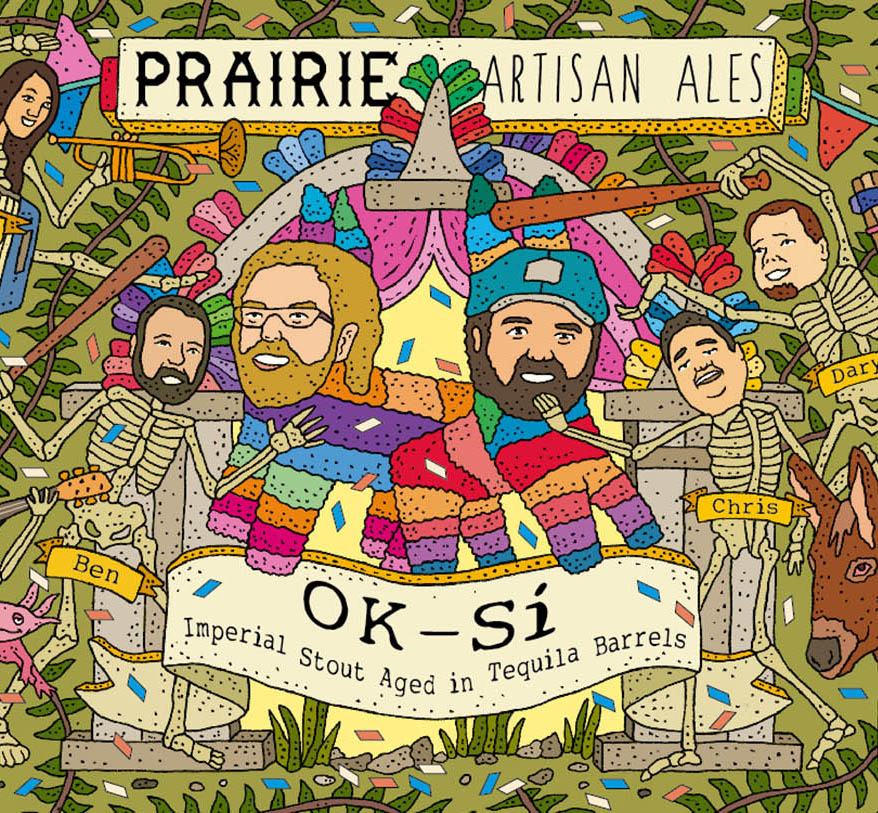 Prairie Artisan Ales OK-Si
From the brewer:
"OK-Sí is a bold imperial stout with big flavors! We start with our thick and chewy imperial stout. The flavors are chocolate, coffee, and sweet caramel. This beer is perfect for aging in barrels. The sweetness from the beer balances out the intensity of the oak and spirit. The tequila barrels impart major notes of oak, citrus, agava, dark fruit, and a touch of vanilla. The combination of these two elements make for a very complex experience."
THIS BEER IS RETIRED!
Style:
Imperial Stout
ABV:
12.00%
Packaging:
355 ml bottles
Other Beers by Prairie Artisan Ales