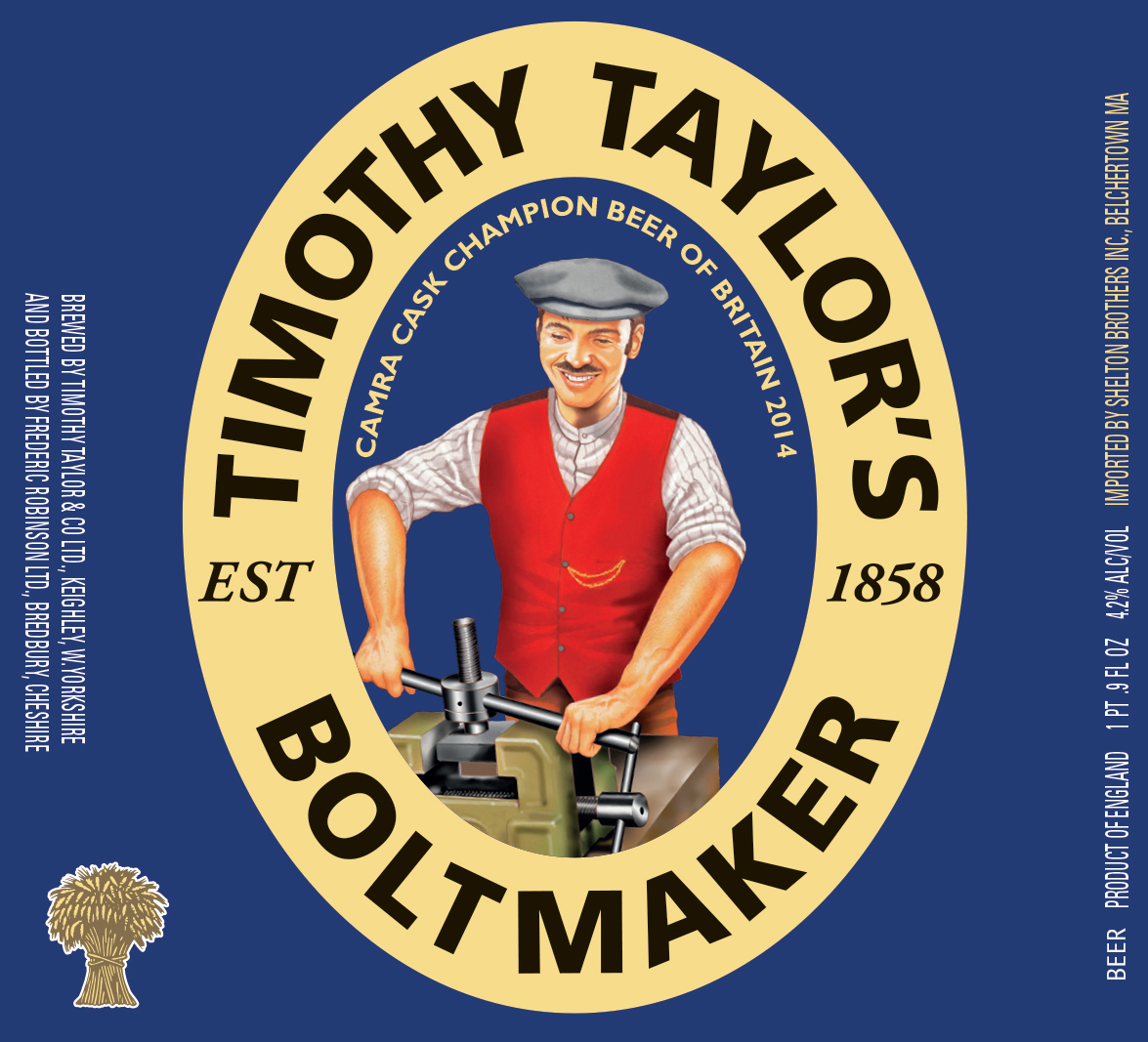 Timothy Taylor's Boltmaker
Following in the footsteps of its big brother Landlord, Timothy Taylor's Boltmaker was named the Champion Beer of Britain at the Great British Beer Festival in 2014.
From the brewer:
"A well-balanced, genuine Yorkshire Bitter, with a full measure of maltiness and hoppy aroma – Boltmaker is first choice for the discerning drinker – on both sides of the Pennines."
For those who don't know the Geography of England, the Pennines are a range of mountains separating North West England from Yorkshire and North East England. They run fairly close to the brewery.
Style:
Bitter
ABV:
4.00%
Packaging:
500ml bottles
Other Beers by Timothy Taylor