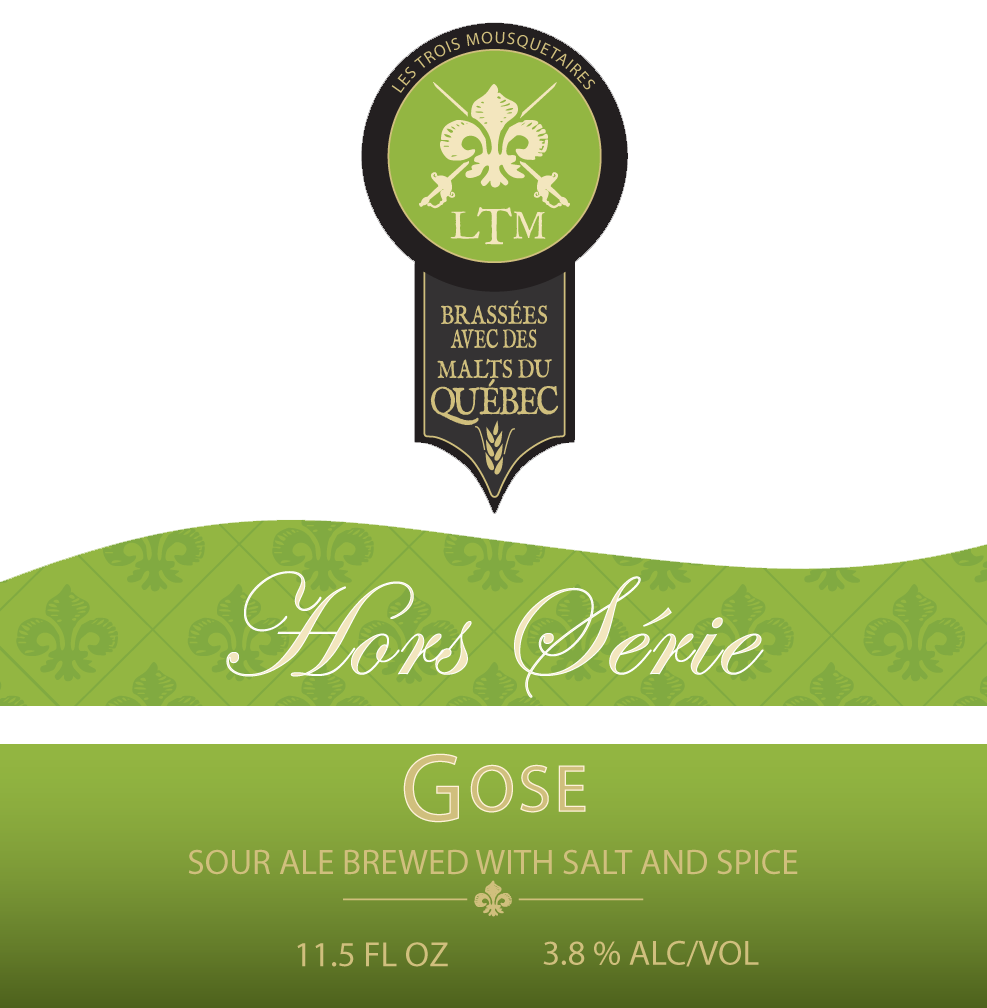 Trois Mousquetaires Gose
When one thinks of sour beers, one normally thinks of Belgium. But Canada? Not so much — and certainly not of the German variety. So it's rather exciting to announce the release of the new Gose from Trois Mousquetaires. Based on the traditional Leipzig recipe, this Canuck puckerer is brewed using a salted water sour mash, and is spiced with coriander seeds.
True gose is always sessionable, and Trois Mousquetaires' version, made with 100% Quebec malts and German Mittelfrüh hops, weighs in at a respectable 3.8% ABV.
Style:
Gose
ABV:
3.80%
Packaging:
341 ml bottles, Key kegs
Other Beers by Les Trois Mousquetaires