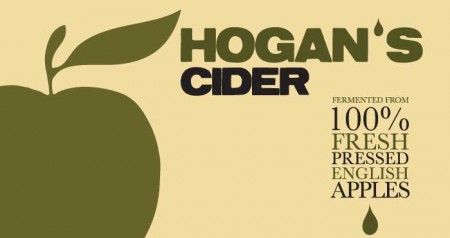 Hogan's Draught
If you aren't familiar with English cider, Hogan's draught is a great place to start. Refreshing, fruit-filled without being sweet, and amazingly complex for it's 4.5% ABV, once you try a pint you're going to find yourself thinking about it for weeks, maybe even months. Wishing you had a glass of cider in hand at all times.
Our friends in Reno, NV sure like it:
"Holy crap! Hogan's draught is amazing. I can say I've never enjoyed any cider as much as I enjoyed that one. It was perfectly quenching and really full of flavor with just a hint of sweet apple."
Another satisfied customer.
We expect Hogan's draught will soon be the talk of the town (or country, really), so make sure to ask for it at your favorite pub, before we don't have any left to send!
ABV:
4.5%
Packaging:
50l kegs
Other Cider by Hogan's Cider