Napar News!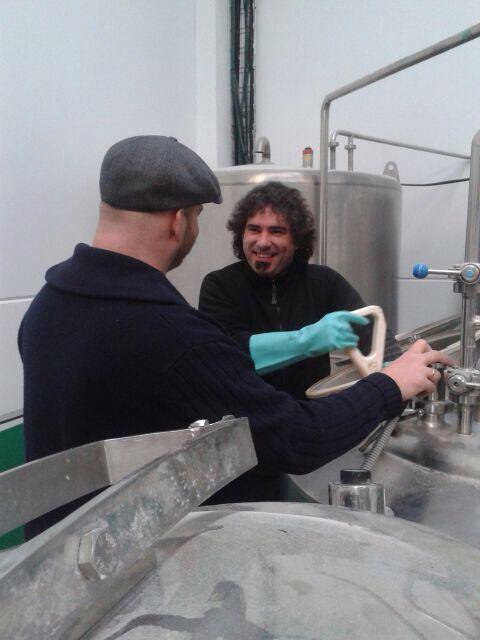 Our friends at Naparbier are coming stateside, making the journey all the way from Spain to do — what else? —  some brewing and some drinking.
These folks are a collaborative bunch, having brewed with HaandBryggeriet, Lervig, Nøgne Ø, Toccalmatto, Mikkeller, Evil Twin, and Beavertown. And now they're adding some U.S. collabs to the mix, along with a few other fun events. Here's the schedule:
May 27: Interview on Beer Sessions Radio on the Heritage Radio Network with Shelton Brothers' own BR Royla at 5 p.m.
May 27: Meet the Brewer event at Jimmy's No. 43 in NYC at 7 p.m.
May 29: Brewing a double IPA with Pretty Things
May 30: Brewing a sour beer with Cambridge Brewing Company using an "innovative method of acidification"
June 4: Brewing a well-hopped grisette with Oxbow
June 6: Brewing an imperial IPA with Weyerbacher
June 7: Meet the Brewer and Tap Takeover event at Spuyten Duyvil NYC at 3 p.m.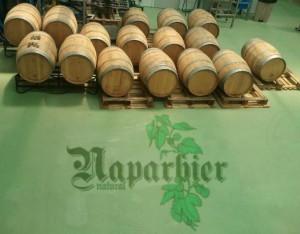 We're also excited to announce that their flagship beer, Naparpils, will soon be widely (and permanently, as far as we can tell) available in the States. It's an unfiltered, malty pilsner with the perfect amount of hoppiness — low in alcohol, easy to drink, and perfect for summer.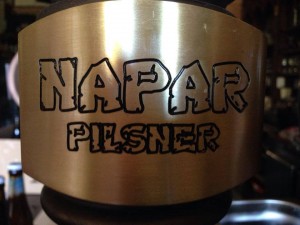 And now, some background on the brewery:
Naparbier started in 2009 in Pamplona, Navarra, Spain — a place probably best known for bullfights and Hemingway, and now great beer. The name is a combination of the Basque word for Navarra (Napar) and the German name for beer (bier, of course).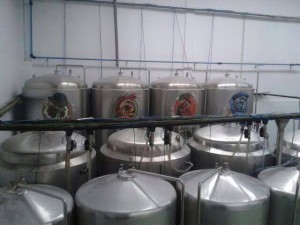 They started with just two beers — a pilsner and a dunkel — and now have a range of 14, five of which are year-round.
These guys are focused on freshness — with the exception of something like an imperial stout, their beers shouldn't be aged, they say — as well as creativity. Head Brewer Juan Rodriguez is passionate and innovative, exploring both classic styles and more out-there endeavors, like the Pumpkin Tzar Russian Imperial Stout, brewed with pumpkin and habañero chile. They also recently launched a new range of "avant-garde" beers that the brewer calls "a little bit different" from what they usually brew, including a Belgian dubbel and a barley wine aged in whisky barrels. -JD