Shelton Brothers Post-Litigation Drinkathon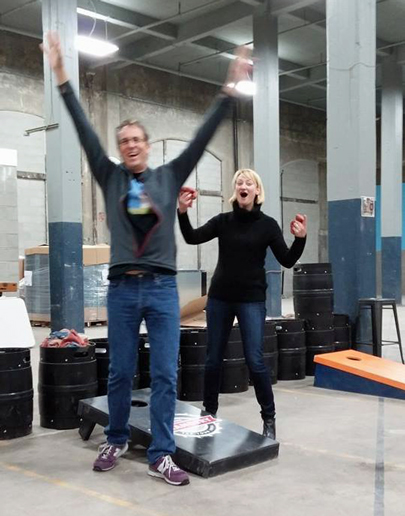 Don't be fooled by the Cornhole picture, our victory in the lawsuit is not yet assured!
When big distributors consolidate and try to cage in small brewers, we have no choice but to take a stand. Want to know more? Then get yourself to Louisville, Kentucky faster than a speeding train. Tonight (January 31, 2014), after a week in a Kentucky courtroom, there is a great beer bonanza taking place at Louisville Beer Store and The Holy Grale.
Check out Facebook for more details on the what beers will be available: Shelton Brothers Post-Litigation Drinkathon
Dan Shelton will be on hand at LBS starting around 6pm and continue on over at The Holy Grale around 8pm. In order to sustain the general public during his rants there is a tantalizing list of beers available at each location, some of which you may never have a chance to taste again. This is a great opportunity to taste new, rare, and vintage beers from our portfolio while also learning more than you could ever hope to know about the moves inside the beer industry that affect consumer price and choice. We certainly hope the trial will be as successful as Dan's game of Cornhole! —md