The High & Mighty Beer Show #61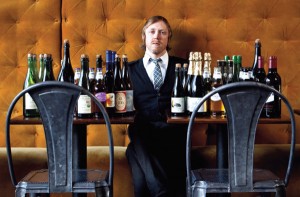 This Saturday don't miss the High & Mighty Beer Show #61 at 3:30pm. The Brothers are tee'd off about the latest ill-informed and misguided editorial on their handling of the controversial Westvleteren 12 distribution ( check out shows #55 and 56 for the straight dope), and needing some brotherly love, ring up supporter and beer genius Greg Engert, of DC's beer-bar mecca Churchkey.
Greg and the boys discuss class-warfare, pricing, the three-tier system, and just about everything else you ever wanted to know about the beer industry. Listen live on WHMP AM1400 & 1240 and FM96.9 or get the podcast here: http://whmp.com/pages/11904106.php?