The Latest from Baird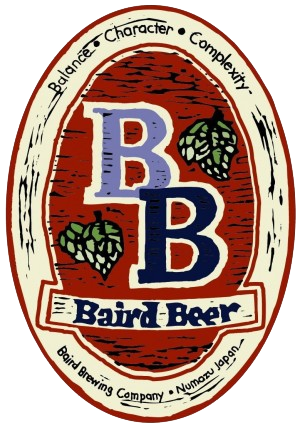 There's a lot of exciting stuff happening with Japan's Baird Beer — a beautiful new (larger) brewery and beer garden in Shuzenji, on-site orchards and hop gardens, super-fresh shipments to the U.S. direct from Tokyo … And now they're introducing a Japan Pale Ale called Wabi-Sabi, which is brewed with wasabi, green tea, and Japanese Korizato rock candy. In ancient times, the Japanese words "wabi" and "sabi" referred to loneliness and isolation from society, and also described the qualities of being lean or withered. Eventually, though, these meanings began to change, taking on more positive connotations. The expression today suggests rustic simplicity, freshness, or quietness — a sort of melancholy appreciation of imperfect beauty.
Baird beers are of course known for their delicate balance, and this quality remains true even when the beer is made with such unexpected ingredients. Count on this 6.5% pale ale — made also with four different malts as well as five different hops — to be as subtle as it is flavorful. Wabi-sabi is available in 330 mL bottles and 30L kegs.