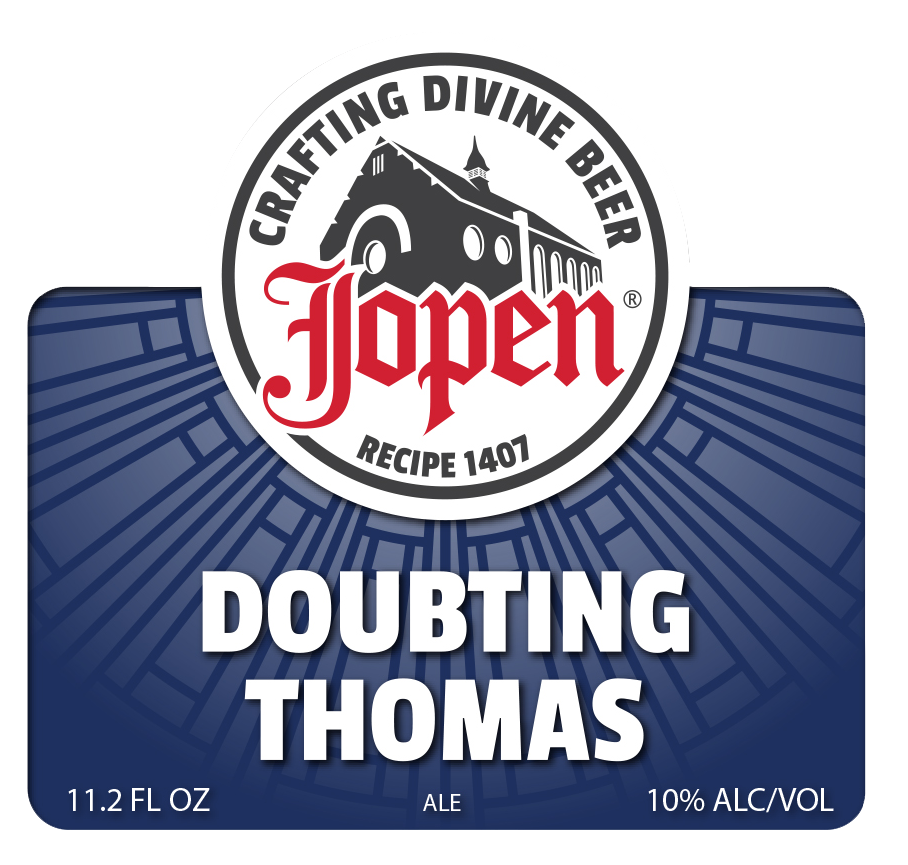 Jopen Doubting Thomas
From the brewer:
"Doubting Thomas is our interpretation of a quadrupel. A distinct beer with rich malt as the main flavour. The American hops gives it a fruity character.
This beer is named after the apostle Thomas, who would not believe that Jesus had risen from the dead. Thomas has his name-day at the start of winter on 21 December. This reddish-brown beer is a genuine winter warmer. Surprisingly rich in flavour and ideal for sipping beside the fireplace. Believe it or not, this is a heavyweight."
Outside of the United States this beer is known as Ongelovige Thomas.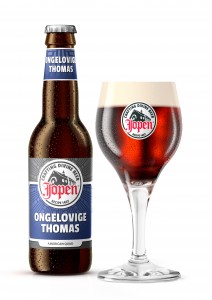 Style:
Quadruple
ABV:
10.00%
Packaging:
30L KeyKegs & 330ml bottles
Food Pairings:
Rendang, lamb vindaloo and ice cream
Grains:
Barley and oats
Hops:
Cascade, Citra and Simcoe
Other Beers by Jopen