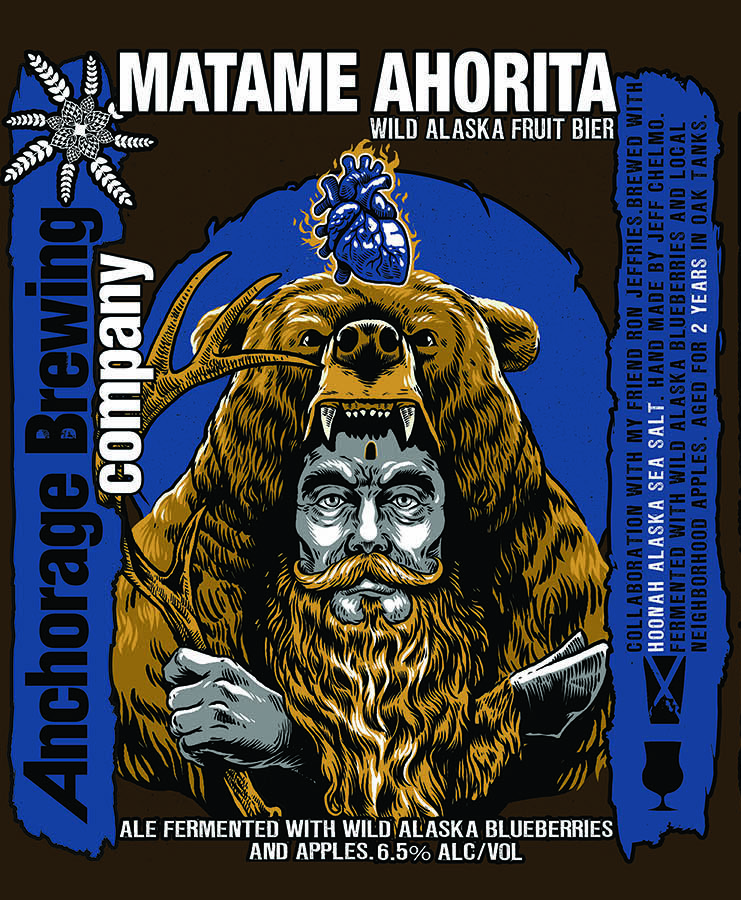 Anchorage Brewing/Jolly Pumpkin Matame Ahorita
From the brewer:
"Collaboration with my friend Ron Jeffries. Brewed with Hoonah Alaska Sea Salt. Hand made by Jeff Chelmo. Fermented with wild Alaska blueberries and local neighborhood apples. Aged for 2 years in oak tanks.
Send for the witch.
The one raised by the wolves.
Men and dogs have hunted together for millennia,
and cats have guarded the gates of Hell since forever.
If she won't kill me,
What will?"
Style:
Sour Ale
ABV:
6.50%
Packaging:
750ml bottles and kegs
Other Beers by Anchorage Brewing Company