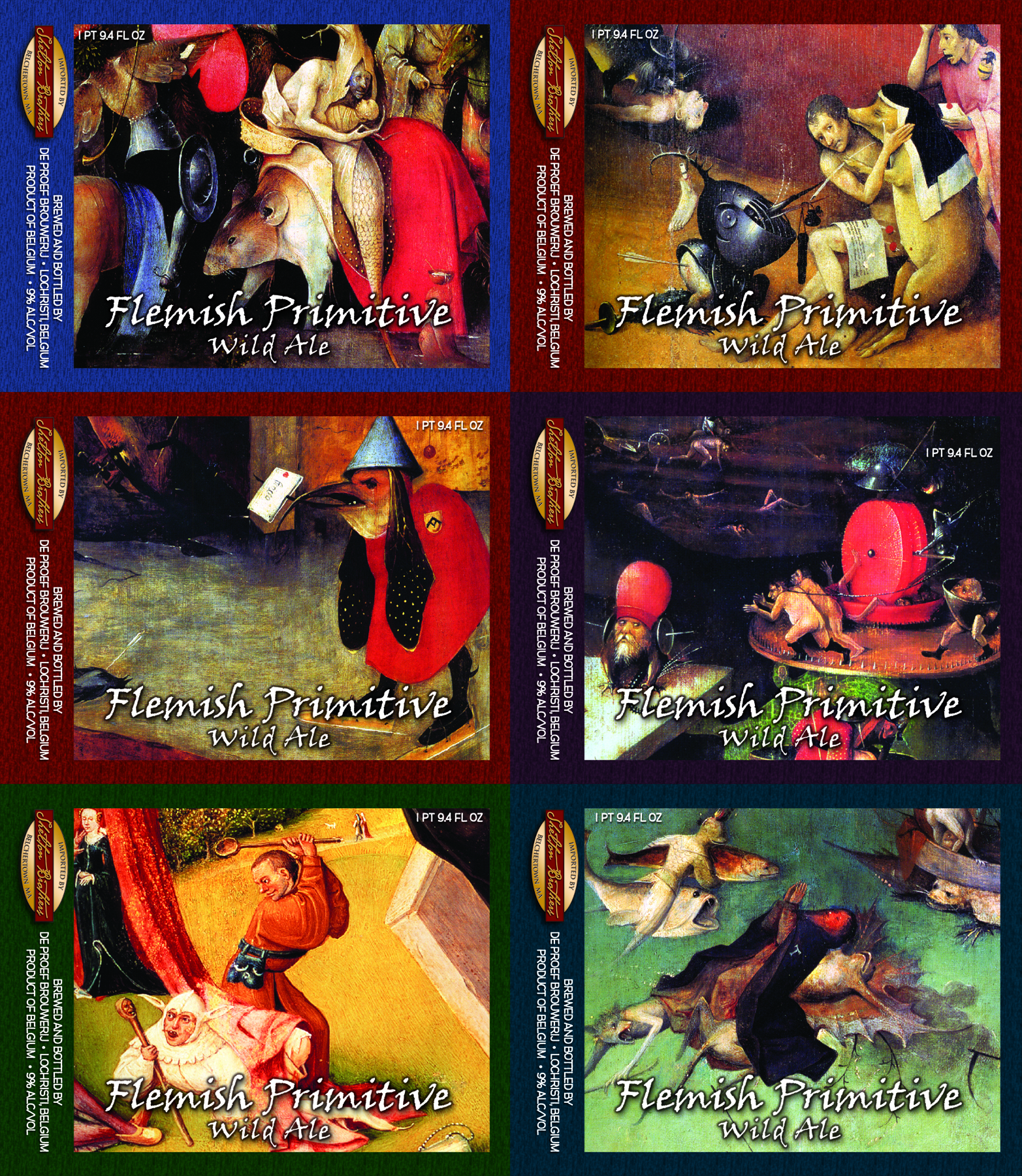 De Proef Flemish Primitive
The name 'Flemish Primitive' refers both to the famous wild yeast that lends its unique flavor accent to this extraordinary ale and to the school of "primitive" painters in medieval Flanders whose startling work kick-started the Renaissance.
For centuries, wild Brettanomyces yeast floating on the open air in Flanders has fermented the local brew, producing a fruity and complex farmhouse character that aficionados recognize as distinctly Belgian. Here, several strains of Brettanomyces have been matched with rich, golden malt and a generous helping of local hops to yield a hearty, earthy, yet very refreshing brew.
There are now six versions of Flemish Primitive available, all brewed with different hop varietals and hop rates. Each vintage will have its own unique label, featuring details from the work of Flemish painter Hieronymous Bosch.
Style:
Wild Ale
ABV:
9.00%
Packaging:
750 ml cork-finished bottles
Other Beers by De Proef