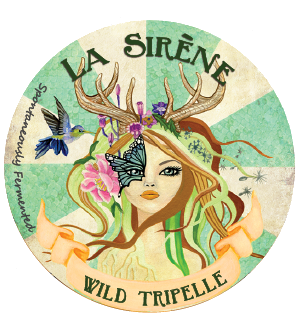 La Sirène Wild Tripelle
From the brewer:
"La Sirène Wild Tripelle is a 100% spontaneously fermented ale produced with our authentic airborne indigenous yeast in Alphington. After extensive trials using our local airborne yeast we are proud to produce the first local beer that gives this beer a sense of place.
Built upon a Belgian style Tripel base, we allow the yeast to slowly ferment the wort after natural inncoulation and as a result the beer initially has strong citrus & funky lemon notes aromatically then leads to a full bodied creamy mid palate and finishes dry and lingering with a memorable, malty & wild ale finish.
Wild Tripelle is the first 100% Spontaneously Fermented ale released by La Sirène Brewing under our Coolship program where we incorporate barrels and wild fermentations into beer production to highlight the wonderful flavours that can result in using traditional Belgian brewing techniques."
Style:
Wild Ale
ABV:
8.00%
Packaging:
375ml bottles
Other Beers by La Sirène