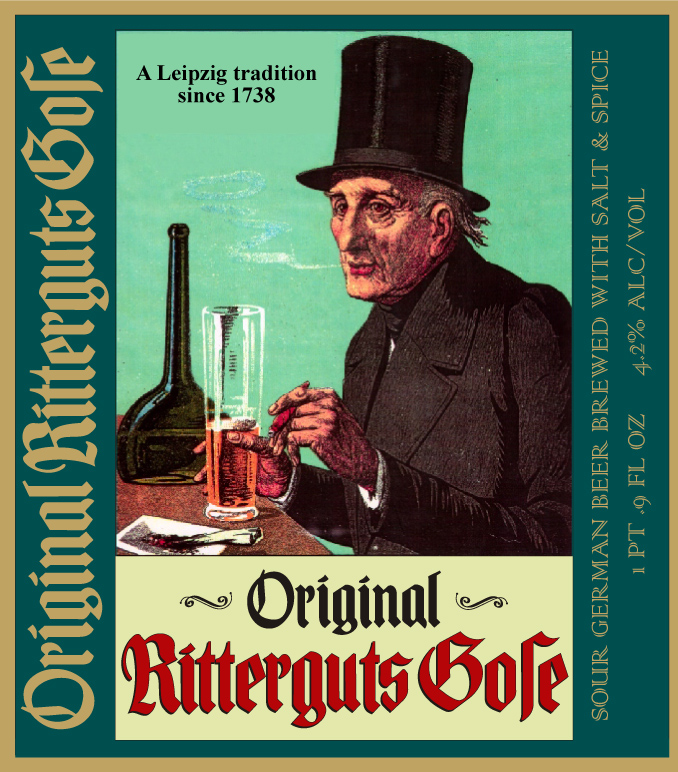 Ritterguts Gose
Gose — the lactic and salty specialty ale associated with the German cities of Goslar and Leipzig — has a chronicled history dating back more than a thousand years.
But not so long ago, it was virtually extinct, known only to a shrinking base of locals and the odd beer tourist who made the trek to the few Leipzig pubs that still served the quirky specialty.
Today, with interest in sour ales soaring, "new-traditionalist" brewers in Germany, the U.S., and beyond are recreating the style — generally with a nod towards a sweeter, more "drinkable" palate, or to a relatively simplified, aggressive lacticity.
Ritterguts Gose is the real thing, the one example still made to the traditional recipes — boldly sour and funky, but with the elusive old-German qualities of balance and complexity. Once we tried this beer in Leipzig, we were both amazed and delighted that no one was importing it. But we didn't dwell on that for too long!
As they say at Ritterguts, "Goseanna!"
**RIGHT CLICK AND SAVE AS TO DOWNLOAD THE RITTERGUTS GOSE SELL SHEET HERE**
Style:
Gose
ABV:
4.20%
Packaging:
500ml bottles, 30L keg
Other Beers by Döllnitzer/Ritterguts