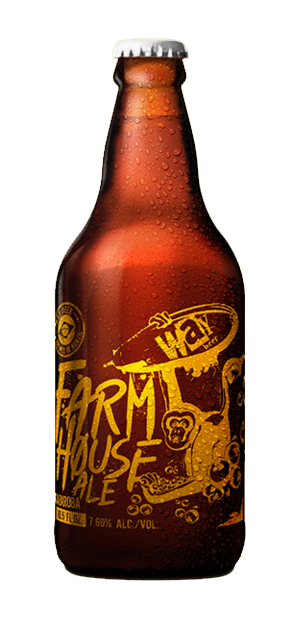 Way Beer Farmhouse Ale
From the brewer:
"Native from the atlantic rainforest, gabiroba is a yellow, juicy and spicy fruit. It is not cultivated and was hand harvested just before being added to the kettle. We added this fruit to the farmhouse ale because it's commonly found in the streets of Curitiba. When we were kids, we used to eat the fruit directly from the tree or throw it on our friends from the neighborhood.
COMPOSITION
The Farmhouse Ale Gabiroba is a remarkable beer. Its sweet and distinguished aroma harmonizes perfectly with its carbonated texture and spicy flavor. The variety of hops added in this beer's recipe make it even more complex. But it is the gabiroba that makes this beer so special, with an unforgettable taste and high drinkability.
STYLE
The Farmhouse Ale style beer, also known as saison, is responsible for producing balanced beers, that stand out in terms of aroma and texture. The addition of fruits and flowers only adds more to the perception of taste in this beers, resulting in complex labels that are still easy to drink. The innovation in this beer is the Brazilian touch of the Gabiroba (a regional fruit)."
Style:
Farmhouse Ale
ABV:
7.60%
Packaging:
30L Kegs and 310ml bottles
Other Beers by Way Beer