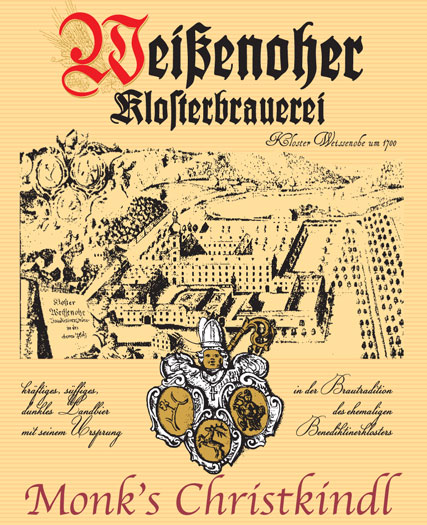 Weissenohe Monk's Christkindl
For centuries, German brewers have crafted special beers to celebrate Christmas (Weihnachten) and the coming of winter.
Expressions of holiday cheer, as well as sustenance during the darkest days of the year, these festive brews have always been a bit maltier and richer than typical year-round beers. Every December, The brewers of Klosterbrauerei Weissenohe welcome merrymakers to the grounds of the monastery. For those stranded elsewhere during the holidays, savoring this special dark lager is the next best thing to being there.
**RIGHT CLICK AND SAVE AS TO DOWNLOAD THE WEISSENOHE MONK'S CHRISTKINDL SELL SHEET HERE**
Style:
Bock
ABV:
6.5%
Packaging:
500 ml bottles, 30L kegs, 20L gravity kegs
Other Beers by Klosterbrauerei Weissenohe