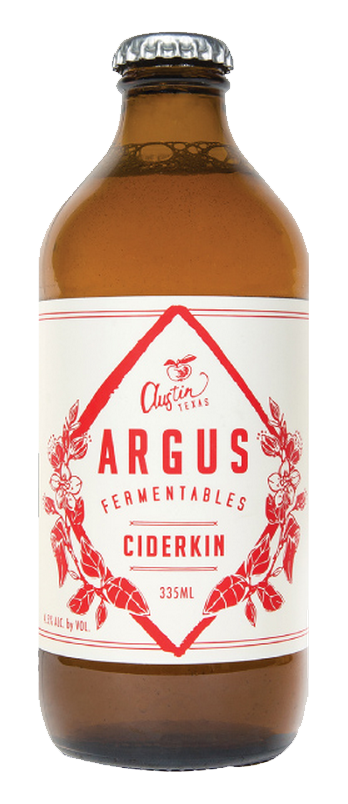 Argus Fermentables Ciderkin
Based on nostalgic profiles of ciders everyone first experienced, Argus Ferementables Ciderkin delivers a straightforward apple palate, yet finishes dry and tannic.Traditional Ciderkin is made from reconstituted apple pomace that is pressed and fermented wild to produce a low ABV—dry cider style. Expounding on that tradition, we have employed a yeast blend that finishes dry, yet still preserves a prominent stone fruit nose and apple palate.
TASTING NOTES: Apple, Cherry, Caramel, and Citric Nose. Round apple palate with dry, tannic quick finish. No candy-liger, and exceptional with food.
ABV:
4.50%
Packaging:
335ml bottles, 12oz cans, and kegs
Other by Argus Cidery