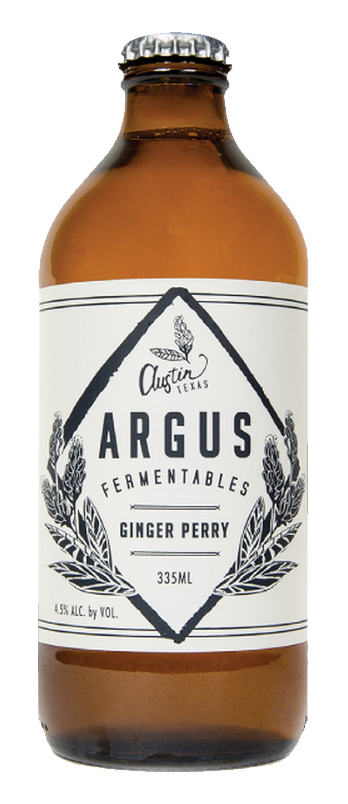 Argus Fermentables Ginger Perry
Inspired by our affinity toward spicy ginger beers/ales, Ginger Perry is Argus's first unpasteurized fermentation utilizing only the pear. Distinctly dry as characteristic of the Argus portfolio, development of this product placed the upmost importance on delivering a balance of ginger, stone fruit, and citrus flavors without palate fatigue after just one. Residual sugar is present, but don't expect anything too sweet.
TASTING NOTES: Floral Ginger Nose, light stone fruit. Finishes spicy and dry with a tannic pucker. Great served chilled as a session sipper, yet versatile enough to be mixed.
ABV:
4.50%
Packaging:
335ml bottles, 12oz cans, & kegs
Other by Argus Cidery