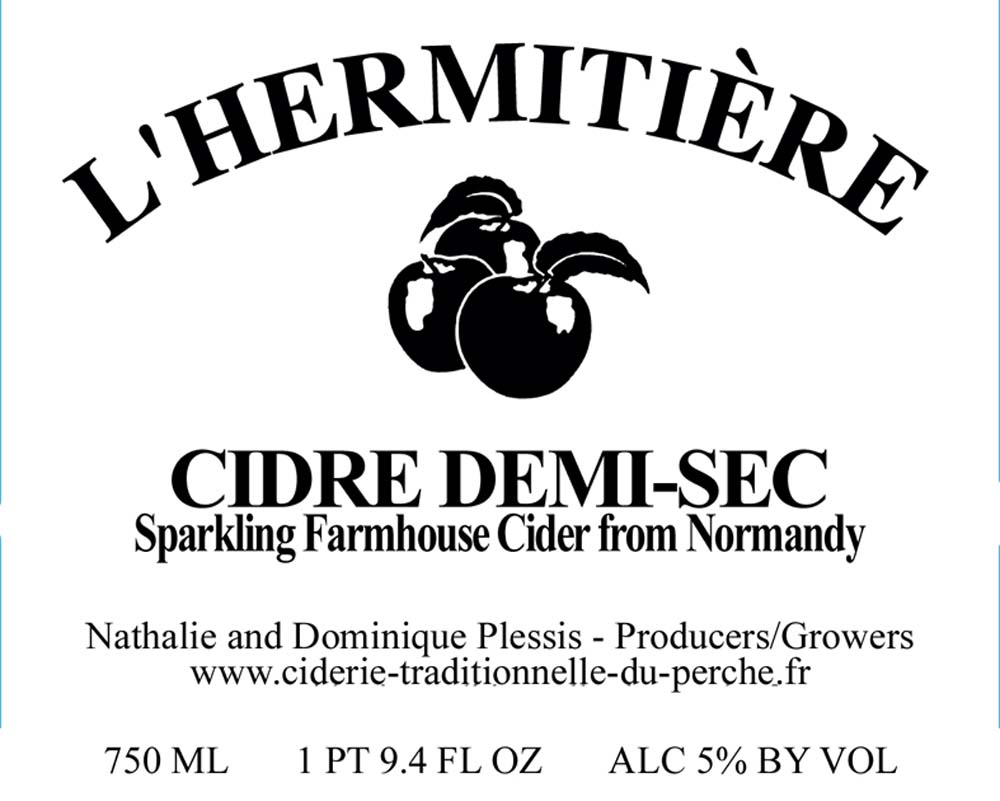 Cidrerie L'Hermitière Cidre Demi-Sec
The Demi-Sec boasts a light body with an floral and fruity aroma. It isn't too sweet, and is balanced by hints of earthy barnyard and a dry, tannic finish.
Cidrerie L'Hermitière, which sits among the rolling hills of the Perche region of Normandy, makes only pure juice ciders in the farmhouse style, that ferment naturally and are bottled without any pasteurization or carbonation – a prime example of the ancestral cider-making process.
ABV:
5.0%
Packaging:
750ml corked and caged bottles
Other Cider by Cidrerie L'Hermitière