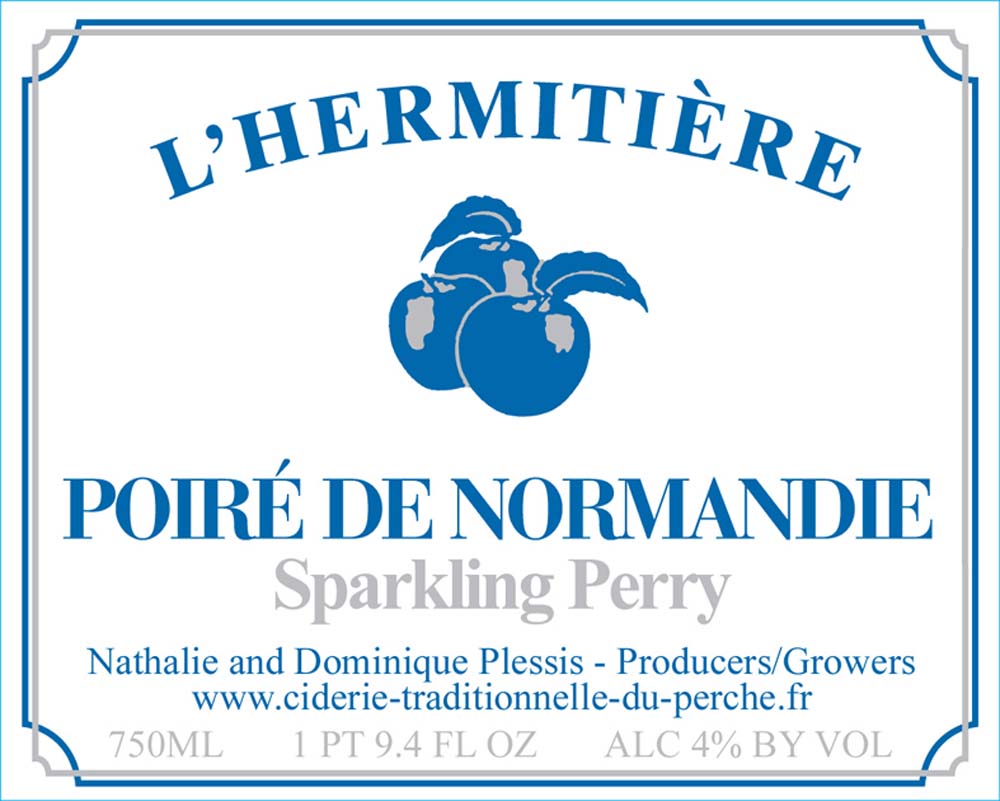 Cidrerie L'Hermitière Poiré
The Poiré (perry) is made only with pure pear juice, unpasteurized and bottle-conditioned. It has a fruity aroma with light lemon notes and a tart mouthfeel, like a dry white wine. Since the ciderie doesn't grow their own perry pears (yet) they source the traditional French fruit from a neighboring orchard.
This cidrerie, which sits among the rolling hills of the Perche region of Normandy, makes only pure juice ciders and perries in the farmhouse style, that ferment naturally and are bottled without any pasteurization or carbonation – a prime example of the ancestral cider-making process.
ABV:
4.0%
Packaging:
750ml corked and caged bottles
Other Cider by Cidrerie L'Hermitière