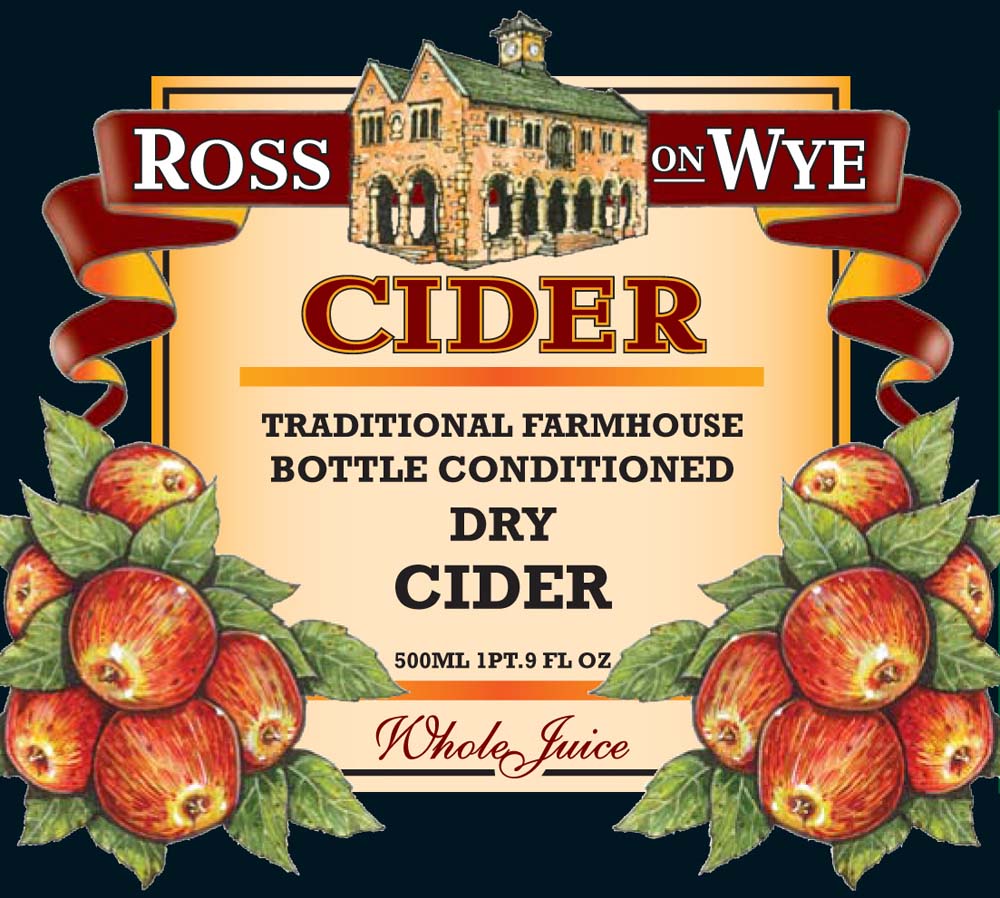 Ross-on-Wye Bottle-Conditioned Dry Cider
Across the pond they call this cider 'Naturally-Conditioned', because that is exactly what it is – a little apple juice, some wild yeast, and a tiny bit of sugar all working together. Spontaneously fermented with a final addition of sugar at bottling for bubbles, this Bottle-Conditioned Dry is a very English cider – filled with aromas of barnyard and a hearty, tannic, structure. Don't drink it too quickly, the tannins might take over. Instead hold it on your tongue for a moment and you'll find it fills out – with light citrus notes and a slight nuttiness. The bubbles are plentiful, and it will help brighten a rich, heavy meal.
We love Ross-on-Wye Cider and Perry, not just because they make exceptional cider, but also because their cidermaker, Mike Johnson, is one of the nicest people you'll meet. The Johnson family has been farming the same land for over 70 years, and growing apples for over 30. Ross-on-Wye is known for experimenting with a variety of barrels – rum, whiskey, brandy, etc – and have them packed into corners, filled with fermenting juice all over the cidery. All of their products are fermented in barrels with only naturally-occurring, wild yeasts.
ABV:
6.5%
Packaging:
500ml bottles
Other Cider by Ross-on-Wye Cider and Perry Co.