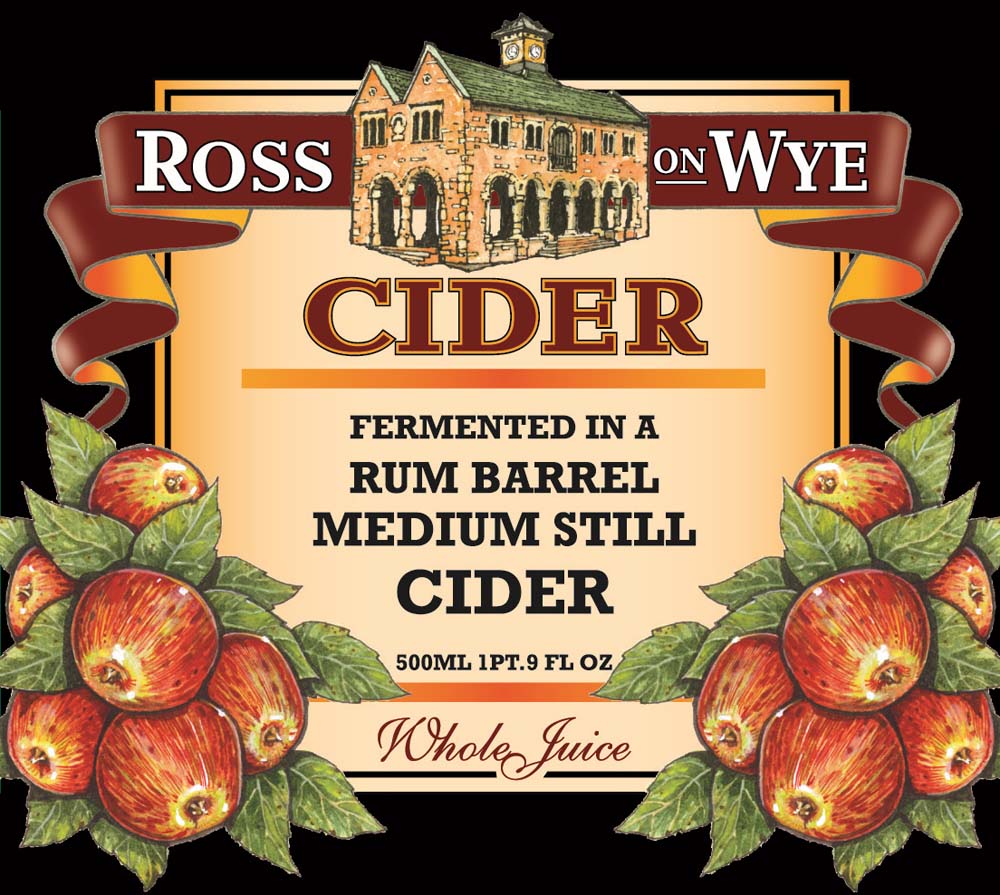 Ross-on-Wye Rum Barrel Medium Cider
Cidermaker Mike Johnson specializes in barrels, and this Rum Barrel fermented cider is one of his finest. While the words 'rum' and 'cider' may make you think of the old New England cider – traditionally fermented with raisins and molasses – the spirit's flavors in this cider are subtle. There's none of the burn associated with many of the barrel-aged beers out there. In fact, you might not even know that a rum-barrel was involved if you hadn't read the label. The flavors include a hint of dried fruit and nut, perhaps golden raisins, but mostly you just taste well-made English cider. It has a light mouth feel and remains refreshing rather than cloying.
We love Ross-on-Wye Cider and Perry, not just because they make exceptional cider, but also because their cidermaker, Mike Johnson, is one of the nicest people you'll meet. The Johnson family has been farming the same land for over 70 years, and growing apples for over 30. Ross-on-Wye is known for experimenting with a variety of barrels – rum, whiskey, brandy, etc – and have them packed into corners, filled with fermenting juice all over the cidery. All of their products are fermented in barrels with only naturally-occurring, wild yeasts.
An interesting bit of information is that this cider is also known as 'Headless Man' in the UK, in honor of a work of art by Metal Sculptor Alan Ross of Artinsteel and a friend and patron of the cidery. Find out more: www.artinsteel.co.uk
ABV:
6.8%
Packaging:
500ml bottles
Other Cider by Ross-on-Wye Cider and Perry Co.