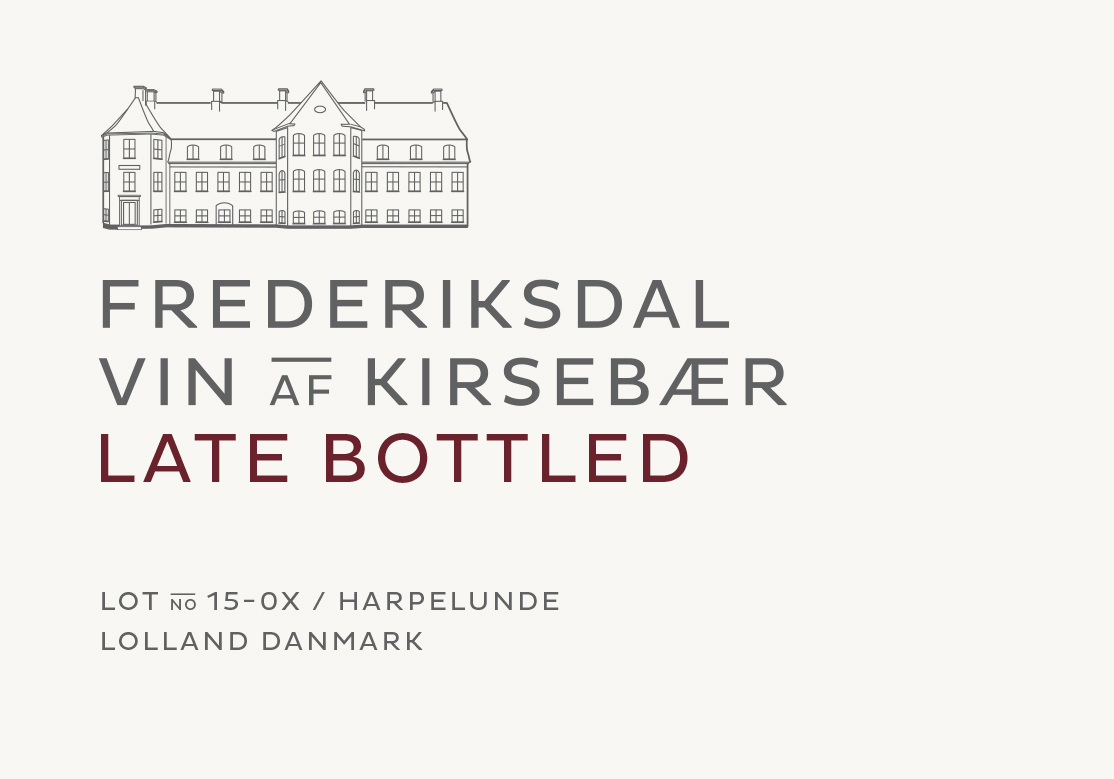 Frederiksdal Kirsebærvin Late Bottled
THE TASTE OF STEVNS SOUR CHERRIES
'Late Bottled' is produced from Stevns sour cherries grown and harvested in our own orchards – primarily berries from Young trees in Skælstrupmark orchard. The berries are fermented for three days, after which the pressed juice undergoes further fermentation in stainless steel vats. Under normal circumstances, we either bottle the wine directly from the vats 9-10 months later – or mature the wine in oak casks.
A ROUNDER WINE
However, 90% of 'Late Bottled' has been stored in steel vats for a period of 18 months prior to bottleing – hence the name – to produce a rounder, fuller wine that retains its original fruitness. 10% of the wine has matured in 225 and 400 litre oak casks – a process which adds delicate nuances of chokolade, coffee and fine tannins. 'Late Bottled' is therefore a milder and rounder wine offering the ideal accompaniment to autumn's heavy desserts (with chokolate, plum and blackberries) or Danish rice pudding with almonds at Christmas.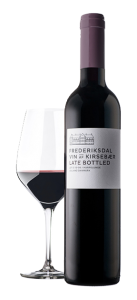 ABV:
15.00%
Packaging:
500ml bottles
Other Wines by Frederiksdal Kirsebærvin