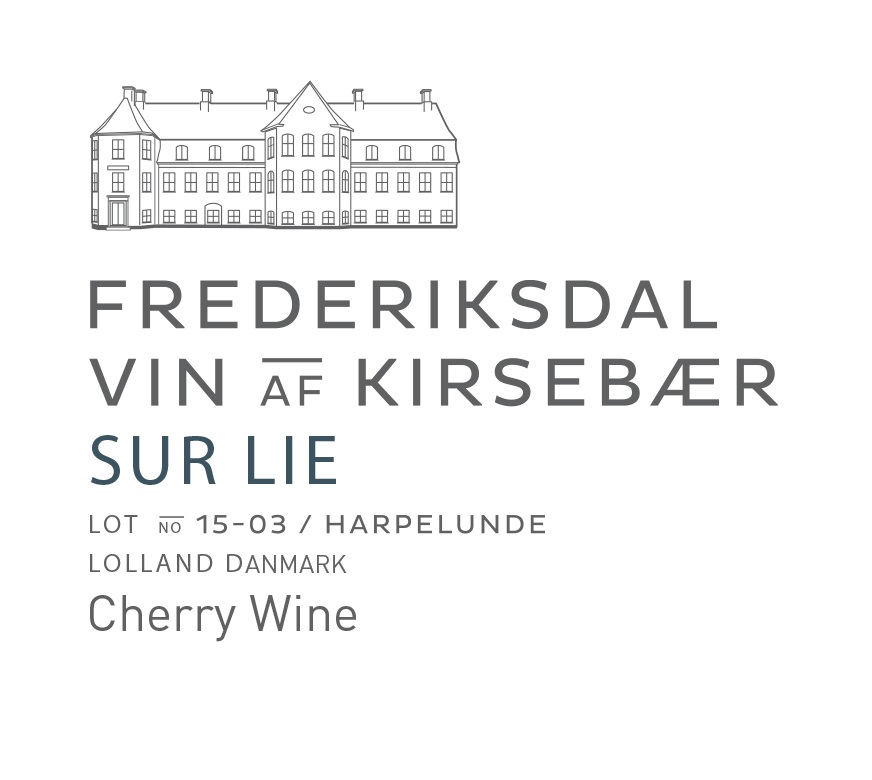 Frederiksdal Kirsebærvin Sur Lie
A fairly full-bodied wine made using the French method of leaving wine to rest on the sediment.
RESTING ON LEES
The French term 'sur lie' means that wine is left to rest on its sediment, or residual yeast particles, for an extended period. The method of allowing wine to be in contact with the spent yeast is primarily one used in the French province of Champagne. It produces a richer and deeper tasting wine.
AN AMALGAMATION OF SEVERAL VINTAGES
Our Sur Lie is aged in French oak casks, between 225 and 450 litres in volume, and is the result of an amalgamation of 2-3 different vintages. The amalgamation of mature and young vintages lends this wine a further degree of complexity: the younger vintages provide fresh and subtle fruity notes, while the mature ones provide more complex tones. This really is a nuanced wine and one that is a perfect companion to plain chocolate, marinated berries, cakes and, not least, dessert dishes such as risalamande. Sur Lie benefits from a period of decanting before serving. You can leave the wine open in a cool place for a few months.
ABV:
14.00%
Packaging:
500ml bottles
Other Wines by Frederiksdal Kirsebærvin