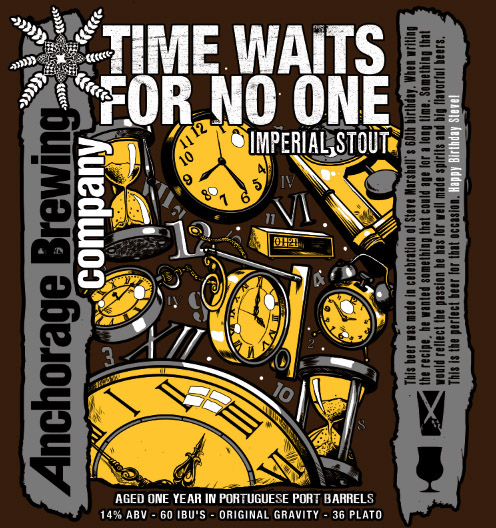 Anchorage Brewing Time Waits For No One
From the brewer:
"This beer was originally made in celebration of Steve Marshall's 60th birthday. When writing the recipe, he wanted something that could age for a long time. Something that would reflect the passion he has for well made spirits and flavorful beers. This is the perfect beer for that occasion.
Hours are like diamonds, don't let them waste."
Time Waits for No One is a 14% imperial stout aged for one year in Portuguese Port Barrels.
Style:
Imperial Stout
ABV:
14.00%
Packaging:
750ml bottles
Other Beers by Anchorage Brewing Company